Ini Alasan Barat Putuskan Saluran Media Iran
Selasa, 16 April 2013, 05:34 WIB
Komentar : 0
politico.ie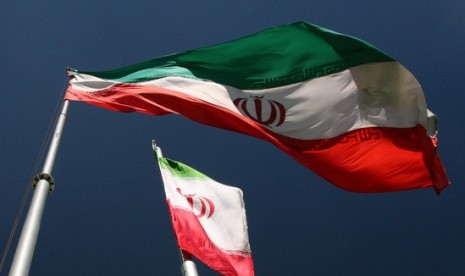 REPUBLIKA.CO.ID, Menteri Kebudayaan dan Bimbingan Islam Republik Islam Iran Mohammad Hosseini mengatakan Barat melarang saluran media Iran karena takut terungkapnya fakta sebenarnya dari peristiwa yang terjadi di dunia.
"Barat prihatin dengan pengaruh siaran layanan dunia Iran karena saluran ini aktif [mengungkapkan] kebenaran dan menunjukkan apa yang ada di balik layar dari berbagai peristiwa," kata Hosseini pada konferensi pers seperti dilansir kantor berita IRNA.

Pemerintah negara-negara Barat berusaha untuk "memonopoli penyebaran informasi", sehingga siarannya mencerminkan bagaimana mereka membenamkan kepentingannya kepada publik dunia. "Barat berpura-pura mewakili banyak suara, namun sebenarnya sebagian besar dari jaringan informasi, dan kantor beritanya tergantung pada kepentingan Kapitalis ... dan tidak mentolerir setiap suara lainnya," tegasnya.

Dalam beberapa bulan terakhir, penyedia satelit Eropa telah meluncurkan kampanye bersama untuk membungkam penyiaran internasional Iran. Kampanye ini mengungkapkan wajah sesungguhnya Barat, yang mengajarkan penghormatan terhadap hak asasi manusia dan kebebasan berbicara, tapi pada praktek terjadi sebaliknya.


Orang-orang yang beriman dan berhijrah serta berjihad di jalan Allah dengan harta, benda dan diri mereka, adalah lebih tinggi derajatnya di sisi Allah; dan itulah orang-orang yang mendapat kemenangan.(QS At Taubah ( 9:20))
Konflik antar negara Arab: Mesir serang Iran
Reuters http://www.perspektif.net/english/article.php?article_id=1011
28 January 2009
17 Comments:
From riris on 29 January 2009 09:20:16 WIB

Akhirnya Perspektif memuat artikel tentang konflik Arab-Israel. Sebetulnya saya tunggu waktu konflik di Gaza mulai memanas. Tapi tak ada satu pun ulasan tentang itu.
Hari ini pas saya buka, ada dua artikel. Terimakasih. Setidaknya lebih banyak pandangan, lebih membuka wawasan tentang konflik ruwet, kompleks, yg tak berkesudahan itu.

From Arie on 29 January 2009 11:33:43 WIB

Mr Obama, you said 'In my inauguration speech, I spoke about: You will be judged on what you've built, not what you've destroyed. And what they've been doing is destroying things. And over time, I think the Muslim world has recognized that that path is leading no place, except more death and destruction.'

WHY only to the muslim world, are you closing your eyes over what Israel did in Lebanon, Gaza?

If you dare to say the same thing to Israel, the ARAB world will unite for you.. Don't tried to be Moses, remember, even he (Moses) was betrayed.


From prayoga permana on 30 January 2009 10:26:55 WIB

ga salah lagi, israel kuat bukan hanya karena dukungan barat. tapi juga karena negara-negara arab yang nggak pernah bersatu

From Mega on 30 January 2009 11:08:34 WIB

Dengan dimuatnya artikel mengenai konflik Israel - Gaza ini jadi sedikit meluruskan pandangan saya mengenai mesir akan dukungannya terhadap israel, menyangkut berita yg akhir-akhir ini dimuat diberbagai media yang agak kurang relevan.

Semoga saja krisis kemanusiaan yang turut mewarnai krisis global dunia ini segera terselesaikan. Amin..

Terima kasih om wimar..

From prima on 30 January 2009 18:01:30 WIB

Terima Kasih atas ulasan yang ditampilkan..

Saya sedang mencari bahan artikel yang berhubungan dengan konflik, sekarang saya sudah terbantu,,

Terima Kasih..

From Chandra on 30 January 2009 23:13:17 WIB

Memang dari dulu dunia Arab tidak pernah satu. Ada pepatah yang mengatakan, satu2nya hal yang disetujui oleh semua negara Arab adalah mereka setuju untuk tidak pernah setuju. Sejak Gamal Abdel Nasser tumbang, Mesir makin melarat dan tergantung pada bantuan Amerika. Setiap tahun Amerika meneteki Mesir $3,4 Milyar, bantuan Amerika kedua terbesar setelah Israel.Ini salah satu sebab mengapa perbatasan Gaza tidak dibuka oleh Mesir. Sebab, $3.4 Milar itu taruhannya. Sebenarnya Mesir dan Saudi Arabia lebih dekat dengan Israel daripada dengan negara2 Arab lainnya. Bukan karena mereka - Mesir, Saudi, Jordania, Emirat, Kuwait- punya common enemy yaitu Muslim Syiah ( baca: Iran dan hezbollah), tapi juga mereka perlu perlindungan Amerika dari unsur2 oposisi seperti Ikhwanul Muslimin, dan kaum liberal yang akhir2 ini makin mengancam kekuasaan diktator mereka. Inilah mutual symbiosis antara Amerika yang punya kepentingan minyak dan disetir oleh lobby Israel dan despot2 Arab. Jadi perpecahan negara2 Arab memang harus dilihat dalam konteks hegemoni Amerika di Timur Tengah. Ujung2nya memang begitu. Obama? Mungkin banyak yang akan berubah di Amerika, tapi penindasan di Palestina akan tetap langgeng sampai orang2 Arab bisa menumbangkan rezim diktator yang korup dan menegakkan demokrasi.

From Panji on 31 January 2009 04:47:03 WIB

Benar kata teman saya yang pernah bertugas sebagai tenaga medis di Arab Saudi selama tiga tahun. Ia menyaksikan dan merasakan sendiri betapa sombong dan angkuhnya orang Arab terhadap 'orang' dunia luar ('luar' darinegaranya).
Orang Indonesia yang merasa punya harga diri pasti geram mendengar berita-berita tentang nasib para TKW Indonesia yang bekerja di Arab Saudi : ada yang gajinya tidak dibayar, ada yang babak-belur dipukuli majikan, ada yang dihamili, dan lain-lain...
Meskipun dua agama besar 'diturunkan' di jazirah Arab, tapi akhlak mereka tidak mencerminkan sunah nabi Muhammad s.a.w. : (Kata nabi) "Aku diutus ke dunia ini untuk menyempurnakan akhlak manusia".
Barangkali juga mereka sudah lupa pada sejarah "tanah haram", sehingga mereka merasa tidak perlu mempertahankannya ???
Jika mereka ingat atau mengerti "sejarah yahudi dan tanah haram" maka mereka tak perlu memandang Hamas atau lainnya, ya 'kan ???
(Salam kenal untuk semua 'komentator'. Silahkan berkunjung ke blog saya, http://power-panji.blogspot.com dan http://crazyidea-panji.blogspot.com )

From Arie on 04 February 2009 03:39:56 WIB

U.S. image
The Muslim leaders regretted that a large part of the injustices in the world today was either perpetuated or ignored by the U.S.

"Although America is the country which calls for freedom and respect of human rights more than any other country in the world, we believe that the governments of America, in practice, are the ones which violate the human rights most, and confiscating others' freedom," they said.

"Furthermore, it has shown the lion's share in supporting dictatorial regimes, conspiring against growing democracies, planning military coups, and disregarding the international organizations."

The letter warned that attempts to impose an American model by force and pressure would only backfire.

"The first affected by this method is America itself."

America's image across the world has been severely battered during the eight-year presidency of Obama's predecessor George Bush.

Bush's so-called war on terror, a series of detainees' abuse scandals in Afghanistan, Iraq and the notorious Guantanamo detention center also fanned anti-Americanism across the globe, especially in Muslim countries.

The Muslim leaders urged Obama to ensure that the U.S., under his administration, would seriously reconsider its approach in dealing with the world.

"However, this stance requires a type of courage of the American leadership that transcends above personal and party interests.

"Will you be a man of ethics and principles and dreams as you promised your people and the world?"

http://islamonline.com/

From aisyah on 17 March 2009 15:49:02 WIB

alhamdulillah akhirnya saya bisa selesaikan tugas saya untuk mencari artikel-artikel yang saya butuhkan..
terima kasih banyak...

From yanto yulio on 25 May 2009 21:36:28 WIB

negara2 arab/timurtengahhrsnya bersatu

From ryan on 29 July 2009 23:12:16 WIB

Konflik yg terjadi di timur tengah,slalu tiada henti!!!
itu kata2 kbanyakan orng di dunia ini.yah I thing so,!!
aku yakin jika Iran,Iraq,bisa bergabung, pasti Israel akan kalah!Menurut saya Arab saudi selalu hormat pada Amerika??
Gk perlu tuch hormat segitunya jika negara tetangga sedang dijajah oleh Amerika

From Sam Ragil on 09 June 2010 07:18:16 WIB

Konflik ada di mana2. Yang terdekat ada di setiap rumah dan di dalam hati qta. Mengagumi negara2 ciptaan Tuhan, mencintai semua orang dari segala bangsa adalah hak kita yang paling mendasar. Selama saya hidup, blom lama ini aja baru denger, ada orang sedemikian somse dan jumawanya. Konon dia akan menghilangkan suat negara dari peta dunia dan bahwa genoside yang dilakukan suatu bangsa di Eropah pada tahun 194o an itu hanya dongeng belaka ? ! Jagalah hatimu dengan segala kewaspadaan, karena dari situlah terpancar kehidupan. Ingat wekasan orang tua : Sing eling lan waspodo, ojo dumeh. Stay cool. Yang penting : heppii, . . . broer !

From medi on 09 June 2010 09:10:52 WIB

negara mesir itu sudah di kuasai oleh israel ( yahudi )
sedangkan palestina adalah suatu kawasan atau negara yang menghalangi penyatuan israel dan mesir dikarenakan mesir waktu dahulunya punya sejarah panjang dengan orang atau bani israel,kalau palestina dapat diambil oleh israel maka tercapailah impian orang2 israel atau yahudi dengan negara israel rayanya. yang menguasai jalur perdagangan dan jalur minyak melalui terusan suez.
harusnya orang2 arab (islam ) harus mengerti ini. jangan mau di iming2ngi oleh israel dan barat serta amerika dengan dalih bantuan dan transfer teknologi, contohlah iran tidak tergantung oleh barat ataupun amerika untuk kebutuhan tecnologinya dan militernya sukses mengembangkan kemampuan yang dimiliki oleh ahli2 dalam negerinya sendiri.

From Mr.Nunusaku on 28 July 2010 17:24:47 WIB

Kalau Arab Saudi dan Mesir dapat dikuasai oleh Israel,
berarti Zionis sangat hebat bisa menundukkan keturunan Muhammad. Saya beri contoh begitu hebatnya intelejen Zionis dapat membunuh Profesur ahli nuklir Iran (Prof.Ali Mohammadi) didalam negei Iran, ini kan luar biasa.

Islam harus banyak belajar tentang kemampuan Zionis, apalagi kata presiden Iran, Mahmoud Ahmadinejad ingin menhapuskan Israel dari petah dunia. Zionis anggap anjing menggogong kafilah Israel tetap masuk kenegeri islam Iran.

Kita sekarang tinggal menunggu waktu perang dunia ke 3 akan meletus, peperangan Zionis akan menyerang nukelir islam Iran. Dunia nanti akan terkejut melihat kemampuan Zionis seperti perang enam hari Israel melawan sekutu Arab akhirnya Naser geok juga.

From north mollucas on 02 December 2011 11:52:38 WIB

Mr.Nunusaku
Iran itu tak akan gentar dengan kecaman2 dari Israel, AS, dkk.... buktinya sampai sekarang mereka tidak berani dengan nyata untuk memboikot iran, selama 30 tahun lebih iran d embargo sama AS pun tidak ada ngaruhnya sama sekali ke iran,, malahan iran makin mandiri dan kuat di bidang pertahan militer dan ketahanan pangan...... dan ketaHUILAH KAMU iSLAM bukan agama yg d sebarkan dengan kekerasan, penyiksaan, dan penjajahan... DAN BUKAN AGAMA SAMAWI YG SUDAH DI OTAK- ATIK oleh manusia2 serakah untuk menguasai dunia....
dan ingatlah Mr. NUNUSAKU ketika perang akhir zaman nanti,, bukan Islam iran saja yg akan membinasakan ZIONIS ISRAEL dkk nya tetapi islam d seluruh dunia.... saat ini belum terjadi apa-apa...

iran juga bukan seperti amerika serikat yg suka menfitnah contohnya kasus senjata pemusna masal di irak,, cuman gara-gara udah tidak mau di jual minyaknya ke AS.... kasus AL-qaeda karangan amerika sama OSSAMa bin laden..... yg nyatanya Ossama adalah orang arab antek2 AS untuk menghancurkan citra islam dan mengatakan islam adalah teroris.......

dan ketahuilah kamu Mr Nunusaku,, biar kamu membela zionis dkk kayak gimna juga kmu tdk akan d samakan derajat kmu dengan mereka.... kmu itu tetap di anggap oleh mereka Ras yg tdk berhasil ber evolusi.. dan masi setarah dengan Binatang....

From yasha ar on 25 December 2011 19:32:03 WIB

ya benar islam tinggal menunggu waktu saja untuk perang dunia
ketiga ..dan pada saat itu kaum muslimin akan membebaskan tanah palestina ;'
dan setelah itu waktu yang telah allah janjikan akan semakin dekat yakni akhir dunia (KIAMAT)
saat itu ISA ALMASIH as putra MARYAM akan allah turunkan ke dunia untuk menghancurkan fitnah (salib)dan meneruskan ajaran nabi muhammad saw (ISLAM ) dan setelah kehidupan dunia ini berakhir kita akan lihat siapa yang berada dalam kegelapan atau dalam cahaya kebenaran (i***M)

From iyrul abadi on 09 March 2012 16:50:43 WIB

alhamdulillah saya skrg ad dpulau yg penuh dgn cahaya nurani dn penuh dgn berokah
33 Teori Konspirasi Ternyata Benar
33 Conspiracy Theories That Turned Out To Be True, What Every Person Should Know...
Most people can't resist getting the details on the latest conspiracy theories, no matter how far-fetched they may seem. At the same time, many people quickly denounce any conspiracy theory as untrue ... and sometimes as unpatriotic or just plain ridiculous. Lets not forget all of the thousands of conspiracies out of Wall Street like Bernie Madoff and many others to commit fraud and extortion, among many crimes of conspiracy.USA Today reports that over 75% of personal ads in the paper and on craigslist are married couples posing as single for a one night affair.When someone knocks on your door to sell you a set of knives or phone cards, anything for that matter, do they have a profit motive?What is conspiracy other than just a scary way of saying "alternative agenda"?When 2 friends go to a bar and begin to plan their wingman approach on 2 girls they see at the bar, how often are they planning on lying to those girls?"I own a small business and am in town for a short while.Oh yeah, you look beautiful."
Conspiracy theory is a term that originally was a neutral descriptor for any claim of civil, criminal or political conspiracy. However, it has come almost exclusively to refer to any fringe theory which explains a historical or current event as the result of a secret plot by conspirators of almost superhuman power and cunning.To conspire means "to join in a secret agreement to do an unlawful or wrongful act or to use such means to accomplish a lawful end."The term "conspiracy theory" is frequently used by scholars and in popular culture to identify secret military, banking, or political actions aimed at stealing power, money, or freedom, from "the people".
To many, conspiracy theories are just human nature.Not all people in this world are honest, hard working and forthcoming about their intentions.Certainly we can all agree on this.So how did the term "conspiracy theory" get grouped in with fiction, fantasy and folklore?Maybe that's a conspiracy, just kidding.Or am I?
Skeptics are important in achieving an objective view of reality, however, skeptism is not the same as reinforcing the official storyline. In fact, a conspiracy theory can be argued as an alternative to the official or "mainstream" story of events. Therefore, when skeptics attempt to ridicule a conspiracy theory by using the official story as a means of proving the conspiracy wrong, in effect, they are just reinforcing the original "mainstream" view of history, and actually not being skeptical. This is not skeptism, it is just a convenient way for the establishment view of things to be seen as the correct version, all the time, every time. In fact, it is common for "hit pieces" or "debunking articles" to pick extremely fringe and not very populated conspiracy theories. This in turn makes all conspiracies on a subject matter look crazy. Skeptics magazine and Popular Mechanics, among many others, did this with 9/11. They referred to less than 10% of the many different conspiracy theories about 9/11 and picked the less popular ones, in fact, they picked the fringe, highly improbable points that only a few people make. This was used as the "final investigation" for looking into the conspiracy theories. Convenient, huh?
In fact, if one were to look into conspiracy theories, they will largely find that thinking about a conspiracy is associated with lunacy and paranoia. Some websites suggest it as an illness. It is also not surprising to see so many people on the internet writing about conspiracy theories in a condescending tone, usually with the words "kool-aid," "crack pot," or "nut job" in their articulation. This must be obvious to anyone that emotionally writing about such serious matter insults the reader more than the conspiracy theorist because there is no need to resort to this kind of behavior. It is employed often with an "expert" who will say something along the lines of, "for these conspiracies to be true, you would need hundreds if not thousands of people to be involved. It's just not conceivable."
I find it extremely odd that the assumption is on thousands of participants in a conspiracy. I, for one, find it hard to believe any conspiracy involving more than a handful of people but the fact remains that there have been conspiracies in our world, proven and not made up, that involved many hundreds of people. It's not a matter of opinion, it's a matter of fact.
One more thing to consider, have you noticed that if the conspiracy is involving powerful interests with the ability to bribe, threaten or manipulate major institutions (like the mafia, big corporations or government) then don't you find it odd when people use one of those as the "credible" counter-argument? What I mean is, if you are discussing a conspiracy about the mafia, and someone hands you a debunking article that was written by the mafia, it doesn't seem like it would take rocket science to look at that with serious criticism and credibility. This is the case with many conspiracies. In fact, I am handed debunking pieces all the time written in many cases by the conspirators in question. Doesn't this seem odd to anybody else but me?
While intelligent cynicism certainly can be healthy, though, some of the greatest discoveries of all time were initially received (often with great vitriol) as blasphemous conspiracy theories -- think of the revelation that the earth was not the center of the universe, or that the world was not flat but actually round.
What follows are some of these most shocking modern conspiracy theories that turned out true after thorough investigation by our society. Some through congressional hearings, others through investigative journalism. Many of these, however, were just admitted to by those involved. These are just 33 of them, and I still had a long list of others to add. There are a total of 33 in this article. Many of these are listed with original and credible news clips on the matter, as well as documentaries.
Video Project MK-ULTRA:
It resulted in the creation of multiple production and research sites that operated in secret.With the total involved, this makes it one of the largest conspiracies in history.Entire towns were built for short periods of time, employing people, all under secrecy and top national secrecy at that.The government never admitted to it, the media never reported on it, and people had no idea for over 25 years.Project research took place at over thirty sites across the United States, Canada, and the United Kingdom. The three primary research and production sites of the project were the plutonium-production facility at what is now the Hanford Site, the uranium-enrichment facilities at Oak Ridge, Tennessee, and the weapons research and design laboratory now known as Los Alamos National Laboratory. The MED maintained control over U.S. weapons production until the formation of the Atomic Energy Commission in January 1947.
Author James Bamford, "A Pretext For War", discusses the declassified "Operation Northwoods" documents revealing that in 1962 the CIA was planning to stage phony terrorist attacks on the US and blame it on Cuba to start a war:
This is a documentary on COINTELPRO:
This is a report from July 23, 1991 on the BCCI:
April 6, 1987 Report on CIA Drug Running:
The outcome of the incident was the passage by Congress of the Gulf of Tonkin Resolution, which granted President Lyndon B. Johnson the authority to assist any Southeast Asian country whose government was considered to be jeopardized by "communist aggression".In 2005, an internal National Security Agency historical study was declassified; it concluded that USS Maddox had engaged the North Vietnamese on August 2, but that there may not have been any North Vietnamese vessels present during the engagement of August 4. The report stated "It is not simply that there is a different story as to what happened; it is that no attack happened that night..."In truth, Hanoi's navy was engaged in nothing that night but the salvage of two of the boats damaged on August 2.In 1965, President Johnson commented privately: "For all I know, our Navy was shooting at whales out there."
In 1981, Captain Herrick and journalist Robert Scheer re-examined Herrick's ship's log and determined that the first torpedo report from August 4, which Herrick had maintained had occurred-the "apparent ambush"-was in fact unfounded.In 1995, retired Vietnamese Defense Minister Vo Nguyen Giap, meeting with former Secretary of Defense McNamara, categorically denied that Vietnamese gunboats had attacked American destroyers on August 4, while admitting to the attack on August 2.In the Fall of 1999, retired senior CIA engineering executive S. Eugene Poteat wrote that he was asked in early August 1964 to determine if the radar operator's report showed a real torpedo boat attack or an imagined one.In October, 2005 the New York Times reported that Robert J. Hanyok, a historian for the U.S. National Security Agency, had concluded that the NSA deliberately distorted the intelligence reports that it had passed on to policy-makers regarding the August 4, 1964 incident. He concluded that the motive was not political but was probably to cover up honest intelligence errors.
November 9th, 1995 New Clip on Gulf of Tonkin:
Everyone he accused of being a conspirator vehemently denied it, and none of them were brought up on criminal charges. Still, the House McCormack-Dickstein Committee did at least acknowledge the existence of the conspiracy, which ended up never getting past the initial planning stages.Though many of the people who had allegedly backed the Business Plot also maintained financial ties with Nazi Germany up through America's entry into World War II. In 1934, the Business Plot was publicly revealed by retired Marine Corps Major General Smedley Butler testifying to the McCormack-Dickstein Congressional Committee. In his testimony, Butler claimed that a group of men had approached him as part of a plot to overthrow Roosevelt in a military coup. One of the alleged plotters, Gerald MacGuire, vehemently denied any such plot. In their final report, the Congressional committee supported Butler's allegations of the existence of the plot, but no prosecutions or further investigations followed, and the matter was mostly forgotten.
On July 17, 1932, thousands of World War I veterans converged on Washington, D.C., set up tent camps, and demanded immediate payment of bonuses due them according to the Adjusted Service Certificate Law of 1924. This "Bonus Army" was led by Walter W. Waters, a former Army sergeant. The Army was encouraged by an appearance from retired Marine Corps Major General Smedley Butler, who had considerable influence over the veterans, being one of the most popular military figures of the time. A few days after Butler's arrival, President Herbert Hoover ordered the marchers removed, and their camps were destroyed by US Army cavalry troops under the command of General Douglas MacArthur.
Butler, although a self-described Republican, responded by supporting Roosevelt in that year's election. In a 1995 History Today article Clayton Cramer argued that the devastation of the Great Depression had caused many Americans to question the foundations of liberal democracy. "Many traditionalists, here and in Europe, toyed with the ideas of Fascism and National Socialism; many liberals dallied with Socialism and Communism." Cramer argues that this explains why some American business leaders viewed fascism as a viable system to both preserve their interests and end the economic woes of the Depression.
BBC - Whitehouse Coup (Part 1)
The plan was to use the Continuity of Government Proceedings during an assassination on Hitler's life to take over full control of the government in Germany.The assassination would be blamed on the Nazi SS and therefore allow Stauffenberg to take full control of all aspects of the government.It almost worked.In July 1944, Stauffenberg was promoted so that he could now start attending military strategy meetings with Hitler himself. On more than one occasion Stauffenberg planned to kill Hitler at such a meeting with a briefcase bomb, but he always held off because he also wanted to take out Hitler's two right-hand men, Hermann Goering and Heinrich Himmler. On July 20, he went for it anyway and exploded a bomb inside Hitler's conference room with a remote detonator. Hitler survived only minor injuries.
The best he could come up with was to confront Mossadegh and have him overthrown and this was accomplished by bringing in what the agency refers to as "jackals."The United States backed the return of the Shah of Iran, one of the most brutal dictators the country had ever seen and intentionally overthrew years before with the democratic leader, Mossadegh.Until 1979, that is, when a pissed off Iranian populace finally revolted and replaced the monarchy with an anti-West Islamic Republic.The result was a violently anti-American revolution lead by the Ayatollah Khomeini which overthrew the Shah and took hostage US Embassy workers, many of whom were involved in the plot with Kermit Roosevelt that installed the Shah.The planning for the Coup took place largely in that embassy, but Americans were told this was due to the rise of radical Islam and rise of democracy hating Muslims, which of course was far from the truth.
Video U.S. and Them: Operation Ajax - Iran and the CIA coup (1/2): http://www.youtube.com/watch?v=oi-JiM0Ox_8
Video U.S. and Them: Operation Ajax - Iran and the CIA coup (2/2): http://www.youtube.com/watch?v=Mdeoktnv8ko
The role of the Central Intelligence Agency (CIA) in sponsoring Gladio and the extent of its activities during the Cold War era, and its relationship to right-wing terrorist attacks perpetrated in Italy during the Years of Lead and other similar clandestine operations is the subject of ongoing debate and investigation. Italy, Switzerland and Belgium have had parliamentary inquiries into the matter.What can we prove about that role?Thousands of documents, depositions and testimony as well as recorded conversations and admission by the highest levels of government in Italy.That's about as credible as it gets, regardless of the CIA's adamant denial it ever happened. What took place?The shooting of innocent civilians, terrorism and assassinations all blamed on leftist communists were actually apart of well coordinated, "black operations."Black operations are typically involving activities that are highly clandestine and, often, outside of standard military protocol.
"The right hand doesn't know what the left hand is doing."Black ops missions often fit into the deniable category, a situation in which there is no claim of responsibility for the action, and/or a false flag operation is used to give the appearance that another actor was responsible, or - most often - black operations involve extensive arrangements so as to be able to hide the fact that the black operation ever occurred. Black military operations, or paramilitary operations, can be used by various secret services to achieve or attempt to achieve an unusually sensitive goal. The methods used in black operations are also used in unconventional warfare. Depending on the precise situation in a given case, and the level of authoritarianism of the national government or other responsible party, some tasks will be conducted as black operations, while there are usually other activities that can be admitted openly.
Black operations may include such things as assassination, sabotage, extortion, spying on allied countries or one's own citizens, kidnapping, supporting resistance movements, torture, use of fraud to obtain funds, use of child soldiers, human experimentation, trafficking in contraband items, etc.Since 9/11, many black operations and long time unethical standings have been approved for legality in the war on terror.In other words, since September 11th, 2001, it is no a longer conspiracy for any of this to occur, a simple decision by a top level military or CIA official is enough, without oversight or even one thread of admission by the Government or Private conspirators.Much of the Black operations today are performed by private contract companies like Blackwater (now Xe).
For example, the assassinations of Allende in Chile and Mossadegh in Iran. Assassinations against Central and South American leaders and revolutionaries, as well as Africa, Middle East and East Asia.The list was tremendous.They even declassified a "Heart Attack Gun" the Agency had made for the use of killing someone without it being detected.Cancer, car accidents, skiing accidents, suicide, boating accidents, heart attacks, and just plain being shot were common assassination methods.The hearings, although recorded in full in congressional record, the mainstream media and official policies, is still largely not taught in American schools on recent history.The American public still has no idea this was ever actually confirmed or even took place.It is common for people to still refer to any of these assassinations as a joke or made up conspiracy.
33 Teori Konspirasi Ternyata Benar
33 Conspiracy Theories That Turned Out To Be True, What Every Person Should Know...

Discussions at the meetings include the economy, world affairs, war and in general, world policy.After the financial collapse, the Bilderberg played a key role in proposing that the world prepare for a new world order and have a standard world currency.This was propsed shortly after by almost all attendees of the Bilderberg meeting.During the 20th century, many statesmen, such as Woodrow Wilson and Winston Churchill, used the term "new world order" to refer to a new period of history evidencing a dramatic change in world political thought and the balance of power after World War I and World War II.
They all saw these periods as opportunities to implement idealistic or liberal proposals for global governance only in the sense of new collective efforts to identify, understand, or address worldwide problems that go beyond the capacity of individual nation-states to solve. These proposals led to the creation of international organizations, such as the United Nations and N.A.T.O., and international regimes, such as the Bretton Woods system and the General Agreement on Tariffs and Trade, which were calculated both to maintain a balance of power as well as regularize cooperation between nations, in order to achieve a peaceful phase of capitalism.
In the aftermath of the two World Wars, progressives welcomed these new international organizations and regimes but argued they suffered from a democratic deficit and therefore were inadequate to not only prevent another global war but also foster global justice. American banker David Rockefeller joined the Council on Foreign Relations as its youngest-ever director in 1949 and subsequently became chairman of the board from 1970 to 1985; today he serves as honorary chairman. In 2002, Rockefeller authored his autobiography Memoirs wherein, on page 405, he wrote:
"For more than a century ideological extremists at either end of the political spectrum have seized upon well-publicized incidents ... to attack the Rockefeller family for the inordinate influence they claim we wield over American political and economic institutions. Some even believe we are part of a secret cabal working against the best interests of the United States, characterizing my family and me as 'internationalists' and of conspiring with others around the world to build a more integrated global political and economic structure - one world, if you will. If that's the charge, I stand guilty, and I am proud of it."
Thus, activists around the globe formed a world federalist movement bent on creating a "real" new world order. A number of Fabian socialist intellectuals, such as British writer H. G. Wells in the 1940s, appropriated and redefined the term "new world order" as a synonym for the establishment of a full-fledged social democratic world government.In the 1960s, a great deal of right-wing conspiracist attention, by groups like the John Birch Society and the Liberty Lobby, focused on the United Nations as the vehicle for creating the "One World Government", and contributed to a conservative movement for United States withdrawal from the U.N.. American writer Mary M. Davison, in her 1966 booklet The Profound Revolution, traced the alleged New World Order conspiracy to the creation of the U.S. Federal Reserve System in 1913 by international bankers, who she claimed later formed the Council on Foreign Relations in 1921 as the shadow government. At the time the booklet was published, "international bankers" would have been interpreted by many readers as a reference to a postulated "international Jewish banking conspiracy" masterminded by the Rothschilds and Rockefellers.American televangelist Pat Robertson with his 1991 best-selling book The New World Order became the most prominent Christian popularizer of conspiracy theories about recent American history as a theater in which Wall Street, the Federal Reserve System, Council on Foreign Relations, Bilderberg Group, and Trilateral Commission control the flow of events from behind the scenes, nudging us constantly and covertly in the direction of world government for the Antichrist.
After the turn of the century, specifically during the financial crisis of 2007-2009, many politicians and pundits, such as Gordon Brown, Henry Kissinger, and Barack Obama, used the term "new world order" in their advocacy for a Keynesian reform of the global financial system and their calls for a "New Bretton Woods", which takes into account emerging markets such as China and India. These declarations had the unintended consequence of providing fresh fodder for New World Order conspiracism, and culminated in former Clinton administration adviser Dick Morris and conservative talk show host Sean Hannity arguing on one of his Fox News Channel programs that "conspiracy theorists were right".
In 2009, American film directors Luke Meyer and Andrew Neel released New World Order, a critically-acclaimed documentary film which explores the world of conspiracy theorists, such as American radio host Alex Jones, who are committed to exposing and vigorously opposing what they perceive to be an emerging New World Order.
May 24, 1992 Report on New World Order:
Video New World Order Dick Cheney Military Strategy 5/24/1992 CBS:
http://www.youtube.com/watch?v=tdVKZi7u9jA
This finding was based in part on acoustics evidence from a tape purported to record the shots, but was also based on other evidence including an investigation of Ruby's mafia connections and potential CIA and/or FBI connections to Oswald. To this day, many conspiracy deniers are unaware that the Congressional investigation into JFK's assassination concluded beyond any shadow of a doubt that it was a conspiracy.What made them come to this conclusion?
Aside from reading the report, many witnesses (some of whom were CIA agents and station chiefs in Dallas that morning) were killed the night before testifying.For example, George de Mohrenschildt was a petroleum geologist who befriended Lee Harvey Oswald during the months preceding the assassination of U.S. President John F. Kennedy.He also worked for the CIA.He also blew his brains out the night before he was to testify to the committee.The committee also uncovered, among many things, that Oswald left the marines where he learned how to speak fluent Russian (at the height of the cold war).He was given money by the State Department to travel to Russia where he stopped off in Japan at a top secret US Military facility.The Warren Commission even mentioned this part.What most people do not know is that he probably was working in the Cold War infiltrating the Russians as either a "dangle," "double agent," or "defector" of some kind.
What is interesting is that upon his return he got more money from the State Department to buy a house and work with an ex FBI Chief and CIA officials in training anti-Castro Cubans for an invasion.In Louisiana, where he was working, the CIA was involved in Operation Mongoose, Where Oswald worked under CIA Agent David Ferrie, who killed himself before testifying in a trial on the Assassination as well.Operation Mongoose worked closely with Southern Mafia figures largely because the casinos in Cuba, which were shut down after Fidel obtained control over the country, were epicenters for control on the island.
The CIA even hired the mafia to assassinate Fidel on many occasions, 3 attempts which failed are common knowledge.What is funny is that figures who worked very close with Oswald either ended up dead (over 100 of them connected to the assassination died within a few years of unusual circumstances) or they ended up in other conspiracies.
For instance, E Howard Hunt (CIA Agent) confessed to being involved in the conspiracy to assassinate Kennedy on his deathbed.E Howard Hunt was one of the Watergate Burglars.Barry Seal, who worked with Oswald and Ferrie ended up being one of the largest cocaine smugglers in the United States during Iran Contra, as a key player for the agency and informant for the DEA.There is so much more to get into, but there just isn't enough time. Oswald's tax returns are still classified top secret to this day. Why? Perhaps he was still getting $$ from the United States, which places him on the payroll. That money trail leads to figures, many of whom were murdered, that would have blown the story wide open. For 14 years, most didn't know this. The HSCA investigaitons by congress went against the findings of the Warren Commission and both reports are from the same source, Congressional Committees. Which is true? Why do we only teach one to our children in school?
December 30, 1978 Report on HSCA Findings:
In the summer of 1974, Silkwood testified to the Atomic Energy Commission (AEC) about these issues, alleging that safety standards had slipped because of a production speedup which resulted in employees being given tasks for which they were poorly trained. She also alleged that Kerr-McGee employees handled the fuel rods improperly and that the company falsified inspection records.On November 5, 1974, Silkwood performed a routine self-check and found almost 400 times the legal limit for plutonium contamination. She was decontaminated at the plant and sent home with a testing kit to collect urine and feces for further analysis. Oddly, though there was plutonium on the exterior surfaces (the ones she touched) of the gloves she had been using, the gloves did not have any holes.
This suggests the contamination did not come from inside the glove box, but from some other source, in other words, someone was trying to poison her.The next morning, as she headed to a union negotiation meeting, she again tested positive for plutonium. This was surprising because she had only performed paperwork duties that morning. She was given a more intense decontamination. The following day, November 7, 1974, as she entered the plant, she was found to be dangerously contaminated - even expelling contaminated air from her lungs. A health physics team accompanied her back to her home and found plutonium traces on several surfaces - especially in the bathroom and the refrigerator.
The house was later stripped and decontaminated. Silkwood, her partner and housemate were sent to Los Alamos National Laboratory for in-depth testing to determine the extent of the contamination in their bodies.Later that evening, Silkwood's body was found in her car, which had run off the road and struck a culvert. The car contained no documents. She was pronounced dead at the scene from a "classic, one-car sleeping-driver accident".
Seal testified that nearly $600,000 of this came from smuggling drugs while working for -- and with the permission of the DEA. In addition to his duties as an informant, Seal was used by CIA operatives to help finance the Nicaraguan Contras. The CIA connection to the Mena operation was undeniable when a cargo plane given to Seal by the CIA was shot down over Nicaragua with a load of weapons. In spite of the evidence, every investigator who has tried to expose the crimes of Mena has been professionally destroyed, and those involved in drug smuggling operations have received continued protection from state and federal authorities.
February 20, 1986 report on Mena Drug Smuggling:
In his later wills, a more mature Rhodes abandoned the idea and instead concentrated on what became the Rhodes Scholarship, which had British statesman Alfred Milner as one of its trustees. Established in 1902, the original goal of the trust fund was to foster peace among the great powers by creating a sense of fraternity and a shared world view among future British, American, and German leaders by having enabled them to study for free at the University of Oxford.Milner and British official Lionel George Curtis were the architects of the Round Table movement, a network of organizations promoting closer union between Britain and its self-governing colonies.
To this end, Curtis founded the Royal Institute of International Affairs in June 1919 and, with his 1938 book The Commonwealth of God, began advocating for the creation of an imperial federation that eventually reannexes the U.S., which would be presented to Protestant churches as being the work of the Christian God to elicit their support. The Commonwealth of Nations was created in 1949 but it would only be a free association of independent states rather than the powerful imperial federation imagined by Rhodes, Milner and Curtis.The Council on Foreign Relations began in 1917 with a group of New York academics who were asked by President Woodrow Wilson to offer options for the foreign policy of the United States in the interwar period.
Originally envisioned as a British-American group of scholars and diplomats, some of whom belonging to the Round Table movement, it was a subsequent group of 108 New York financiers, manufacturers and international lawyers organized in June 1918 by Nobel Peace Prize recipient and U.S. secretary of state, Elihu Root, that became the Council on Foreign Relations on 29 July 1921. The first of the council's projects was a quarterly journal launched in September 1922, called Foreign Affairs.Some believe that the Council on Foreign Relations is a front organization for the Round Table as a tool of the "Anglo-American Establishment", which they believe has been plotting from 1900 on to rule the world.
The research findings of historian Carroll Quigley, author of the 1966 book Tragedy and Hope, are taken by both conspiracy theorists of the American Old Right (Cleon Skousen) and New Left (Carl Oglesby) to substantiate this view, even though he argued that the Establishment is not involved in a plot to implement a one-world government but rather British and American benevolent imperialism driven by the mutual interests of economic elites in the United Kingdom and the United States. Quigley also argued that, although the Round Table still exists today, its position in influencing the policies of world leaders has been much reduced from its heyday during World War I and slowly waned after the end of World War II and the Suez Crisis. Today it is largely a ginger group, designed to consider and gradually influence the policies of the Commonwealth of Nations, but faces strong opposition. Furthermore, in American society after 1965, the problem, according to Quigley, was that no elite was in charge and acting responsibly.
American banker David Rockefeller joined the Council on Foreign Relations as its youngest-ever director in 1949 and subsequently became chairman of the board from 1970 to 1985; today he serves as honorary chairman. In 2002, Rockefeller authored his autobiography Memoirs wherein, on page 405, he wrote: "For more than a century ideological extremists at either end of the political spectrum have seized upon well-publicized incidents ... to attack the Rockefeller family for the inordinate influence they claim we wield over American political and economic institutions. Some even believe we are part of a secret cabal working against the best interests of the United States, characterizing my family and me as 'internationalists' and of conspiring with others around the world to build a more integrated global political and economic structure - one world, if you will. If that's the charge, I stand guilty, and I am proud of it."Barkun argues that this statement is partly facetious (the claim of "conspiracy" or "treason") and partly serious - the desire to encourage trilateral cooperation among the U.S., Europe, and Japan, for example - an ideal that used to be a hallmark of the internationalist wing of the Republican Party when there was an internationalist wing.
However, the statement is taken at face value and widely cited by conspiracy theorists as proof that the Council on Foreign Relations (itself alleged to be a front for an "international banking cabal", as well as, it is claimed, the sponsor of many "globalist" think tanks such as the Trilateral Commission) uses its role as the brain trust of American presidents, senators and representatives to manipulate them into supporting a New World Order.
Conspiracy theorists fear that the international bankers of financial capitalism are planning to eventually subvert the independence of the U.S. by subordinating national sovereignty to a strengthened Bank for International Settlements with the intent to "create a world system of financial control in private hands able to dominate the political system of each country and the economy of the world as a whole".In a 13 November 2007 interview with Canadian journalist Benjamin Fulford, Rockefeller countered:
"I don't think that I really feel that we need a world government. We need governments of the world that work together and collaborate. But, I can't imagine that there would be any likelihood or even that it would be desirable to have a single government elected by the people of the world ... There have been people, ever since I've had any kind of position in the world, who have accused me of being ruler of the world. I have to say that I think for the large part, I would have to decide to describe them as crackpots. It makes no sense whatsoever, and isn't true, and won't be true, and to raise it as a serious issue seems to me to be irresponsible."
Some American social critics, such as Laurence H. Shoup, argue that the Council on Foreign Relations is an "imperial brain trust", which has, for decades, played a central behind-the-scenes role in shaping U.S. foreign policy choices for the post-WWII international order and the Cold War, by determining what options show up on the agenda and what options do not even make it to the table; while others, such as G. William Domhoff, argue that it is in fact a mere policy discussion forum, which provides the business input to U.S. foreign policy planning. The latter argue that it has nearly 3,000 members, far too many for secret plans to be kept within the group; all the council does is sponsor discussion groups, debates and speakers; and as far as being secretive, it issues annual reports and allows access to its historical archives.
The Illuminati were accused of being enlightened absolutists who were attempting to secretly orchestrate a world revolution in order to globalize the most radical ideals of the Enlightenment: anti-clericalism, anti-monarchism, and anti-patriarchalism. During the 19th century, fear of an Illuminati conspiracy was a real concern of European ruling classes, and their oppressive reactions to this unfounded fear provoked in 1848 the very revolutions they sought to prevent.Although many say that the Illuminati was disbanded and destroyedso long ago, it is well known that the Rothschild dynasty following the family's involvement in the secret order in Bavaria received much attention for its major takeover of Europe's central banks.The Rothschild dynasty owns roughly half of the world's wealth and evidence suggests it has funded both sides of major wars, including the United States Civil War.
A Trilateral Commission Task Force Report, presented at the 1975 meeting in Kyoto, Japan, called An Outline for Remaking World Trade and Finance, said: "Close Trilateral cooperation in keeping the peace, in managing the world economy, and in fostering economic development and in alleviating world poverty, will improve the chances of a smooth and peaceful evolution of the global system." Another Commission document read:"The overriding goal is to make the world safe for interdependence by protecting the benefits which it provides for each country against external and internal threats which will constantly emerge from those willing to pay a price for more national autonomy. This may sometimes require slowing the pace at which interdependence proceeds, and checking some aspects of it. More frequently however, it will call for checking the intrusion of national government into the international exchange of both economic and non-economic goods."
Monday, July 18, 2011
Kelengkapan perang negara Iran yang mengerunkan negara Barat
http://tulahan.blogspot.com/2011/07/kelengkapan-perang-negara-iran-yang.html
Top to bottom:
- Fateh 60 mm mortar
- 81 mm HM15 mortar
- 120 mm HM16 mortar
- Mortar bombs
- 81 mm smoke/HE mortar bombs
Top to bottom:
- Anti-Tank Gun SPG-9
- Nakhjir Sniper Rifle SVD
Popular world military assault rifles, manufactured in Iran by AIG.

Top to bottom:

- KL-7.62.39
- G3-A4
- KH 2002
- G3-A3
- S-5.56
Top to bottom:
- Fadjr-3 Multiple Launch Rocket System
- Fadjr-5 MLRS
- Fadjr brochure
- Nazeat-6 Rocket
- Nazeat brochure
Top to bottom:
- Iranian RPG-7
- Improved RPG launchers
- Nafez 40 mm anti-tank rocket
- Saegheh 40 mm anti-personnel rocket
- 40 mm tandem warhead anti-tank rocket
Top to bottom:
- Raad ATGM
- Tosan 1 (Copy of Konkurs, AT-5)
- Toophan-1
- Toophan-2
- Toophan launcher
Iran is believed to operate 480 T-72M1 and T-72S since 2002. (Not be confused with the T-72Z.)