Monday, 18 September 2017
27 Zulhijjah 1438
Perdagangan Global Melambat
http://www.republika.co.id/berita/koran/teraju/16/04/14/o5lv477-perdagangan-global-melambat
Thursday, 01 Jan 1970
Perdagangan dan pertumbuhan ekonomi bagai dua sisi mata uang. Keterikatan dan ketergantungan keduanya makin terlihat pada tahuntahun terakhir ini. Ketika kondisi ekonomi global sedang lesu, volume dan nilai perdagangan barang dan jasa pun kurang bergairah. Lesunya perdagangan pun membuat laju pertumbuhan ekonomi menjadi lambat.

Perlambatan ekonomi terjadi di seluruh dunia. Negara berkembang merasakan dam pak pahitnya krisis yang menimpa negaranegara maju. Permintaan barang dari negaranegara maju melemah. Aliran investasi asing yang masuk ke negara emerging market pun merosot.

Sebaliknya, negara-negara maju banyak mengalami deflasi yang menunjukkan kinerja ekonomi mereka lesu. Dampaknya pun menjalar pada sektor keuangan dan moneter mereka. Efek lanjutannya, negara-negara berkembang kesulitan menjaga kinerja perdagangan dan menarik dana dari mereka.

Dengan kondisi seperti itu, Organisasi Perdagangan Dunia (WTO) pun akhirnya merevisi perkiraan volume perdagangan dunia 2016. WTO menurunkan estimasi pertumbuhan volume perdagangan hingga lebih dari 1,0 persen dari sebelumnya sebesar 3,9 persen menjadi 2,8 persen sepanjang tahun ini. Organisasi ini juga mengingatkan semua pihak, perlambatan ekonomi Cina menjadi pemicu utama penurunan nilai perdagangan tersebut, selain terjadi volatilitas pasar dari banyak negara lainnya.

Pada September lalu, WTO memperkira kan angka pertumbuhan perdagangan global bisa naik 3,9 persen. Tapi, hingga tiga bulan pertama 2016 banyak faktor yang tak mendukung prediksi angka pertumbuhan tersebut.

Karena itulah, WTO menurunkannya menjadi 2,8 persen pada tahun ini setelah melihat kondisi di banyak negara. "Perdagang an memang masih menunjukkan pertumbuhan positif meskipun pada tingkat yang mengecewakan," jelas Dirjen WTO Robert Azevedo, seperti dilaporkan Financial Times, beberapa waktu lalu.

WTO mengamati banyak faktor yang terus menekan perdagangan internasional. Lem baga internasional yang berbasis di Jenewa, Swiss, ini menilai harga komoditas internasional juga belum bangkit dari keterpurukan. Hanya sedikit negara yang mulai menunjuk kan kinerja perdagangan positif. Cina menjadi salah satu negara yang belum bisa bangkit dari keterpurukan. Padahal, Cina menjadi sumber market perdagangan terbesar dunia.

WTO sangat mengkhawatirkan gejolak ekonomi Cina. Tidak hanya sektor perdagang an negara tersebut yang lunglai. Pasar keuang annya juga terjerembap. Inilah alasannya Cina bisa menjadi sumber utama krisis perdagang an global, khususnya pada tahun ini.

Dalam jumpa media di kantor WTO, Kamis (7/4) lalu, Azevedo menjelaskan pertumbuhan volume perdagangan global 2016 hanya akan menembus angka 2,8 persen, sama dengan yang dicapai tahun sebelumnya. Dengan kenyataan tersebut, 2016 akan men jadi tahun kelima secara beruntun yang meng alami pertumbuhan di bawah 3,0 persen. Ini tidak pernah terjadi sebelumnya. Pertum buh an rendah hanya pernah dialami pada awal 1980-an. Dengan kata lain, dalam lima tahun terakhir terjadi pertumbuhan volume perdagangan terburuk sejak terakhir kali terjadi pada 1980-an.

Diperkirakan pertumbuhan perdagangan internasional akan tumbuh sebesar 3,6 persen pada 2017. Pemicu kenaikannya terutama berasal dari permintaan barang-barang impor di Asia. Angka ini didasarkan pada pertumbuhan ekonomi dunia sebesar 2,4 persen tahun ini dan 2,7 persen pada 2017.

Negara-negara di Asia diperkirakan akan mencatat pertumbuhan ekspor sebesar 3,4 persen, tercepat dibandingkan kawasan lainnya. Pertumbuhan di Amerika Utara dan Eropa kemungkinan bisa menembus 3,1 persen, sementara Amerika Selatan Tengah dan kawasan lainnya hanya bisa mencatat pertumbuhan sekitar 1,9 persen dan 0,4 persen.

Amerika Utara diperkirakan akan mencatat kenaikan pertumbuhan impor sebesar 4,1 persen tahun ini. Asia dan Eropa menyusul, diperkirakan bakal mencapai angka pertumbuhan 3,2 persen. Impor di Amerika Selatan dan Tengah serta kawasan lain lebih rendah dibandingkan kawasan lain.

Azevedo menjelaskan, volume perdagang an memang masih tumbuh positif, tetapi nilainya turun sebab terpengaruh nilai tukar mata uang asing dan harga komoditas jatuh. "Ini bisa melemahkan pertumbuhan ekonomi yang rapuh di negara-negara berkembang. Masih ada juga ancaman proteksionisme karena banyak pemerintah terus menerapkan pembatasan dan hambatan perdagangan." Banyak ekonom mengamati, dalam bebe rapa tahun terakhir ini terjadi perdagangan internasional yang tak biasa. Mereka menilai ini bagian dari imbas krisis keuangan global pada 2008 lalu.

Biasanya, mayoritas dalam tiga dekade terakhir sebelum lima tahun lalu, perdagangan dunia bisa tumbuh dua kali lipat dari produk domestik bruto (PDB) global. Pertumbuhan ekonomi global bisa cukup signifikan karena ada dorongan yang kuat dari negara-negara berkembang, seperti Cina.

Perdagangan internasional kolaps pada 2009 sebagai imbas dari krisis finansial yang melanda dunia. Kinerja perdagangan sempat bangkit pada 2010. Akan tetapi, sejak itu vo lume perdagangan barang yang dikirim ke se luruh dunia mengalami pertumbuhan me lam bat. Tahun lalu, dampaknya sangat terasa pada nilai total perdagangan yang merosot tajam.

WTO menyebutkan, berdasarkan kalkulasinya, nilai perdagangan dunia pada 2015 dengan nilai mata uang dolar AS yang berlaku saat itu turun 13 persen menjadi 16,5 triliun dolar AS dari 19 triliun dolar AS pada 2014. Kepala ekonom WTO Robert Koopman me nya takan, sejumlah masalah yang menyulit kan perdagangan dunia pada beberapa tahun terakhir terus bersiklus menciptakan rentetan krisis. Permintaan pun merosot pada banyak kawasan di dunia.

Ekonomi Asia, sebagai contoh, mampu berkontribusi menopang perdagangan global sejak krisis 2008. Akan tetapi, tahun lalu eko nomi Cina lesu sehingga sumbangan kawasan ini terhadap perdagangan global pun merosot. Berdasarkan data WTO, permintaan im por di Asia menjadi kunci utama pertumbuhan perdagangan pada periode 2011-2013. Na mun, pada dua tahun terakhir terjadi pergeseran. Permintaan di Amerika Serikat dan Eropa justru yang menjadi pemicu pertumbuhan volume perdagangan hingga saat ini. Permintaan di Asia dan kawasan lain merosot tajam.

Meskipun pertumbuhan perdagangan merosot dan lebih buruk ketimbang era 1980- an, WTO melihat situasi saat ini berbeda de ngan dua hingga tiga dekade lalu. Perdagang an internasional mengalami banyak transformasi. Banyak pelaku saat ini mampu meme nga ruhi dan menciptakan dampak terhadap pertumbuhan perdagangan.

Pada 1980-an, ekonomi negara-negara maju mampu menyumbang hingga 70 persen dari impor global. Akan tetapi, kontribusinya kini merosot menjadi 57 persen. Sementara, permintaan impor dari Brasil, Cina, dan India hanya naik sedikit, kurang dari 3,0 persen hingga 14 persen.

Pada 2013 kontribusi Asia pada volume impor barang dunia mencapai 1,6 persen dari total pertumbuhan sebesar 2,3 persen. Angka ini nyaris tiga perempat dari total pertumbuhan. Lalu, pada 2015 kawasan Asia hanya bisa menyumbang 0,6 persen terhadap total pertumbuhan volume impor barang yang secara keseluruhan meningkat 2,6 persen. Artinya, kontribusi Asia merosot tajam, kurang dari seperempat dari total pertumbuhan impor 2015.

Sementara itu, kawasan Eropa yang mengu rangi permintaan impor dari seluruh dunia sebesar 0,1 persen pada 2013 bisa berkontribusi hingga 1,5 persen dari total pertumbuhan 2,6 persen pada 2015. Dengan kata lain, Eropa mampu menyumbang pertumbuhan volume impor barang kepada dunia sebesar 60 persen dari total volume.

Azevedo menuding proteksi yang diterapkan oleh banyak negara sebagai biang sulitnya pe mu lihan perdagangan global. Namun, Koop man berbeda pandangan dengan Aze vedo. Koopman berpandangan, faktor terbe sar yang membuat perdagangan melambat adalah permintaan stagnan di seluruh dunia dan diperburuk dengan menurunnya investasi global.

Meski banyak ekonom mengamati ekono mi global masih lesu, Koopman justru melihat perlambatan pada sektor perdagangan akan segera berakhir. Banyak yang juga yakin bisnis dan ekonomi global mulai menemukan cara baru beradaptasi dengan krisis ekonomi. Ka rena itu, dia berani memprediksi perdagang an global akan tumbuh lebih kuat lagi dengan rata-rata 1,5 kali dari PDB. Korelasi pertumbuhan perdagangan dan pertumbuhan ekonomi makin terlihat. WTO pun makin mudah memperkirakan angka pertumbuhan perdagangan berdasarkan pertumbuhan ekonomi global.
Devaluasi yuan
Cina terus menjadi tertuduh saat perdagangan dunia melemah. Maklum saja, negara ini memang yang paling besar menguasai volume perdagangan barang dan jasa. Nilai dari hasil perdagangannya dengan para mitra pun terbesar dibandingkan dengan negarane gara lainnya.

Bahkan, Amerika Serikat pun menjadi korban atau tak berdaya menghadapi gempur an barang ekspor dari Cina. Pada 2015, misal nya, AS ternyata mengalami defisit neraca perdagangan sebesar 365,7 miliar dolar AS. Defisit ini terjadi karena nilai ekspor AS ke Cina hanya 116,2 miliar dolar AS, sementara negara adidaya ini mengimpor barang dari Cina hingga bernilai 481,9 miliar dolar AS. Meski surplus dari AS, secara keseluruhan kinerja perdagangan Cina saat ini masih lesu. Ekspor Cina merosot 20 persen pada Februari 2016 dibandingkan periode sama tahun lalu, sementara pada Januari turun 6,6 persen. Padahal, Bloomberg memperkirakan ekspor Cina pada Februari hanya akan menurun 11,3 persen.

Impor Cina merosot 8,0 persen pada Februari 2016 dibandingkan periode sama 2015. Januari Cina justru mengalami penu run an impor lebih besar, mencapai 14,4 per sen. Meski demikian, Cina masih mencatat sur plus meskipun menyusut drastis dari 406,2 miliar yuan pada Februari 2015 menjadi 209,5 miliar yuan (32 miliar dolar AS) pada Februari 2016.

Sepanjang 2015, berdasarkan pemaparan Christopher Balding dari Peking University's HSBC School of Business, seperti dilaporkan Forbes, Cina mencatat defisit neraca perdagangan barang dan jasa sebesar 36 miliar dolar AS. Beberapa analis sempat meragukan data yang dipaparkan Balding. Mengapa? Karena data resmi dari Kementerian Perdagangan Cina menyebutkan kinerja perdagangan negara tersebut masih sehat.

Kementerian Perdagangan Cina melaporkan, negaranya meraih surplus neraca perdagangan barang sebesar 593 miliar dolar AS pada 2015, sementara dari sektor jasa mencatat defisit 137 miliar dolar AS. Secara keseluruhan, Cina masih meraih surplus neraca perdagangan sebesar 456 miliar dolar AS.

Balding tetap membantah data resmi Pemerintah Cina. Dia berani menyimpulkan data tersebut setelah membandingkan data dari Kementerian Perdagangan Cina dengan seluruh data pembayaran yang ternyata sangat berbeda jauh. Dengan metodenya, Balding menyebut surplus perdagangan barang riil Cina hanya 128 miliar dolar AS, bukan 593 miliar dolar AS. Dia yakin defisit dari sektor jasa Cina menembus 165 miliar dolar AS. Karena itulah, Cina menderita defisit neraca perdagangan hingga 37 miliar dolar AS pada 2015 lalu.

Pernyataan Balding bisa jadi benar, tetapi bisa juga tidak. Tapi, Cina memang pernah menjadi negara "Tirai Bambu", negara yang dianggap banyak menutupi informasi dengan negara lainnya.

Yang pasti, Cina sedang menghadapi kelesuan ekonomi. Bank Dunia memperkirakan pertumbuhan ekonomi negara ini hanya akan menembus 6,7 persen pada 2016. Bahkan, pada 2017 angka pertumbuhannya bisa lebih rendah lagi, hanya 6,5 persen karena terjadi kelesuan di sektor properti dan manufaktur. Pemerintah Cina yang sudah meluncurkan program 13 tahun ke depan tahun ini menargetkan pertumbuhan PDB sebesar 6,5 persen hingga 7,0 persen. Dengan demikian, kinerja ekonomi 2016 pun tak akan lebih baik dari tahun 2015 yang hanya mampu mencatat pertumbuhan sebesar 6,9 persen.

Demi mempercepat laju ekonominya, Cina kemungkinan besar akan mendevaluasi mata uang yuan (renminbi). Ada beberapa faktor yang memaksa Cina harus mengambil langkah ini. Pertama, strategi ini dipandang penting karena ekonominya sedang melambat. Kedua, pertumbuhan ekspor Cina pada 2015 ternyata negatif dan terus berlanjut hingga dua bulan pertama 2016.

Dengan menurunkan nilai mata uang yuan, Cina berkesempatan meningkatkan ekspornya ke negara-negara lain. Selain itu, hambatan ekonomi domestik pun bisa teratasi. Alasan ketiga, mata uang yuan telah mengalami apresiasi hingga 55 persen dengan mitra dagangnya sejak pertengahan 2005. Karena itu, nilai mata uang yuan dianggap terlalu tinggi sehingga perlu dikoreksi agar bisa lebih kompetitif. Keempat, cadangan devisa negara ini juga menurun.

Pada 2015, ekspor Cina berkontribusi hingga 15 persen dari total nilai ekspor global, naik dari 6,0 persen pada 2004. Ini terjadi sebelum mata uang yuan menguat terhadap mata uang asing lainnya. Indikator lain menunjukkan, surplus transaksi berjalan Cina pada 2015 hampir mencapai 300 miliar dolar AS, terbesar dibandingkan negara lainnya. Cina jelas harus bekerja sangat keras agar bisa kembali meraih kinerja ekonomi yang menggiurkan seperti beberapa tahun sebelumnya. Salah satu strateginya tentu dengan menggenjot ekspor dan mencoba mengerem impor. Bila surplus perdagangan naik, tentu laju pertumbuhan ekonominya juga akan melesat. Oleh Rakhmat Hadi Sucipto
Monday, 18 September 2017
27 Zulhijjah 1438
Bersiap di Era Regionalisasi
http://www.republika.co.id/berita/koran/opini-koran/15/11/13/nxqooi7-bersiap-di-era-regionalisasi
Ada yang tak biasa dari pidato Gubernur Bank Sentral AS, the Fed, Janet Yellen, pada 18 September 2015 lalu. Wartawan CNN, Patrick Gillespie, cukup jeli mencermati isi pidato Yellen tersebut.

Wartawan yang khusus meliput ekonomi dan pasar saham Amerika Serikat serta negara berkembang ini mencatat, Yellen menyebut "Cina" sebanyak 16 kali saat menggelar jumpa pers mengenai suku bunga the Fed. Lebih terperinci lagi dari pidatonya, Yellen menyebut enam kali kata "Cina" dan 10 kali kata "global". Namun, kata "global" ini sebenarnya merujuk pada kata "Cina" juga.

Menurut Gillespie, adalah sesuatu yang di luar kewajaran sepanjang sejarah kebanksentralan, seorang Gubernur the Fed sampai mengulang 16 kali kata "Cina" dalam pidatonya. Pernyataan Yellen itu jelas menandakan begitu besarnya kekhawatiran—kalau tidak dibilang sebagai ketakutan—AS atas perekonomian Cina. "Meningkatnya kekhawatiran pada pertumbuhan di Cina dan perekonomian negara berkembang membawa pada ketidakstabilan pasar keuangan," demikian penggalan pidato Yellen yang menyebut kata "Cina".

Perekonomian Cina memang menjadi perhatian besar AS. Perekonomian negara berpopulasi terbanyak di dunia itu sedang melambat. Hal inilah yang menjadi perhatian Yellen, seberapa besar dampaknya terhadap perekonomian AS.

Dua raksasa ekonomi dunia itu memang sedang "berperang". Tidak dalam artian fisik, tetapi secara ekonomi. Masalahnya, perang ekonomi kedua negara itu menyeret-nyeret negara lain di kawasan. Setidaknya, ini jelas terlihat dari perang pengaruh kedua negara tersebut di kawasan Asia dan Pasifik.

AS menggandeng 11 negara lain dalam membentuk blok perdagangan Trans-Pacific Partnership (TPP). Sebelumnya, Cina juga menginisiasi blok dagang Regional Comprehensive Economic Partnership (RCEP) bersama India. Eropa pun sebenarnya tak mau kalah, yakni dengan membentuk European Union Comprehensive Economic Partnership Agreement (EU-CEPA).

Dalam posisi demikian, Indonesia harus cermat dalam memilih blok atau aliansi. Sebagaimana dikatakan Gubernur Bank Indonesia Agus Martowardojo, apa pun blok dagang yang dipilih memiliki sisi plus dan minus. Pemerintah mesti mengkaji secara saksama syarat dan isi perjanjian di dalamnya sebelum benar-benar menyatakan bergabung.

Apalagi, kata Agus yang juga pernah menjabat menteri keuangan di era Presiden Susilo Bambang Yudhoyono ini, sejumlah perjanjian dagang sebelumnya justru membuat neraca perdagangan Indonesia defisit. Agar kemitraan berdampak negatif itu tak terulang, Agus menyarankan pemerintah agar memperkuat posisi tawar dan menguatkan lobi serta negosiasi. Kajian dan tim negosiasi mesti solid dan tangguh dalam merumuskan setiap strategi.

Diakuinya, kemitraan dagang seperti TPP tak terelakkan lagi. Sebab, saat ini merupakan era regionalisasi. Kalau Indonesia tidak merespons era regionalisasi ini dengan baik, kita bisa kehilangan pasar.

Tinggal sekarang bagaimana Indonesia memperkuat koordinasi di dalam dengan melibatkan semua unsur yang terkait. Selanjutnya adalah mengimplementasikan semua kajian yang sudah dihitung plus dan minusnya itu dengan baik dan terukur.

Dalam kasus TPP, Indonesia termasuk terlambat masuk gerbong. TPP diteken 12 negara anggota pada 5 Oktober. Sementara, Presiden Joko Widodo menyatakan keinginannya bergabung dengan TPP saat bertemu Presiden Barack Obama di Washington, 26 Oktober lalu.

Di sini jelas ada konsekuensi yang mesti ditanggung Indonesia. Sebab, blok dagang seperti TPP bersifat mengikat. Padahal, Indonesia tidak terlibat sedari awal dalam membahas syarat dan ketentuan TPP. Di sinilah kejelian serta kecermatan tim kajian dan negosiasi Pemerintah Indonesia sangat dinantikan.

Jangan sampai Indonesia asal ngikut persyaratan yang telah diteken sebelumnya oleh negara-negara anggota TPP. Jika menguntungkan, tidak ada masalah, tetapi bagaimana bila aturan dan persyaratan di dalamnya di kemudian hari merugikan Indonesia secara ekonomi, sosial, maupun politik? Semoga tim pemerintah sudah mengalkulasi semua kemungkinan yang bakal menjadi hambatan dan tantangan beserta solusinya.
BI: Kondisi Perekonomian Global di 2017 Berat
http://economy.okezone.com/read/2016/09/09/20/1486121/bi-kondisi-perekonomian-global-di-2017-berat
JAKARTA - Bank Indonesia (BI) memperingatkan pemerintah untuk mencari solusi menjaga kestabilan perekonomian di 2017. Pasalnya, BI memproyeksikan pertumbuhan ekonomi global di 2017 sudah tidak bisa diandalkan untuk menunjang pertumbuhan ekonomi di dalam negeri.
Kepala Departemen Kebijakan Ekonomi dan Moneter BI Juda Agung menuturkan, BI melihat kondisi di 2017 masih cukup berat. Seperti China di mana pemerintahnya sudah mengeluarkan stimulus luar biasa, investasi meningkat dalam beberapa bulan, tapi private invesment-nya mengalami penurunan.
Kondisi global tahun depan juga terjadi revisi pertumbuhan ekonomi. Lembaga keuangan dunia, merevisi proyeksi dari 3,4 persen menjadi 3,1 persen.
"Jadi mungkin kita tidak bisa berharap lagi dari sisi globalnya sehingga tetap bagaimana kita menjaga iklim yang baik di sisi stabilitas makro ini supaya memberikan iklim yang baik," ujarnya di IDB International Conferece, JCC, Jumat (9/9/2016).
Sebelumnya, Deputi Gubernur Bank Indonesia Perry Warjiyo mengungkapkan, Bank Indonesia (BI) telah menyiapkan empat langkah mengupayakan hadirnya sumber pertumbuhan ekonomi baru.
Dengan sumber pertumbuhan ekonomi baru ini maka stabilitas perekonomian nasional akan terjaga meskipun kondisi perekonomian dunia belum membaik.
"Pertama hilirisasi terhadap Sumber Daya Alam (SDA). Kedua, mengembangkan maritim, agribisnis dan pariwisata. Ketiga, diupayakan tentu iklim investasi di daerah dan, keempat, diupayakan membangun infrastruktur, apakah itu jalan tol, pelabuhan, bandara, bahkan tol laut," tandasnya.
(dni)
ALFI: Pertumbuhan Bisnis Logistik 2017 Cenderung Stagnan
http://industri.bisnis.com/read/20161219/98/613365/alfi-pertumbuhan-bisnis-logistik-2017-cenderung-stagnan
Desember 19

/

2016 19:17 WIB
Bisnis.com, JAKARTA – Bisnis logistik pada tahun mendatang diproyeksi cenderung stagnan, karena banyak faktor ekonomi makro yang belum kondusif.
Ketua Umum DPP Asosiasi Logistik dan Forwarder Indonesia (ALFI) Yukki Nugrahawan Hanafi mengatakan perkembangan ekonomi global maupun nasional saat ini diperkirakan situasi dan kondisi bisnis logistik tahun depan belum memperlihatkan situasi yang menggembirakan.
"Kita bisa melihat dan memperkirakannya tetapi kita sepakat dan mendukung sepenuhnya apa yang disampaikan Menteri Keuangan yang menyampaikan pertumbuhan ekonomi tahun depan dikisaran 5% sampai dengan 5,1%," ujar Yukki kepada Bisnis.com, Senin (19/12/2017).
Prediksi bisnis logistik 2017 yang diberikan Yukki sama dengan prediksi bisnis logistik 2016. Dia berharap tahun depan angka ekspor Indonesia akan mengalami kenaikkan untuk mendongkrak industri logistik khususnya melalui moda transportasi udara dan laut.
Yukki menambahkan impor melalui transportasi udara juga berpeluang meningkat seiring perubahan pola perdagangan digital. Dia berharap agar harga barang komoditas unggulan di Indonesia juga bisa mengalami perbaikkan di kancah perdagangan internasional.
"Ekspor kita tahun ini naik, tetapi harga komoditasnya turun. Konsumsi domestik relatif stabil hanya saja ada perilaku yang berubah dalam beberapa tahun ini yang mana biasanya masyarakat kita menyimpan stok tetapi sekarang semua just in time," tutur Yukki.
Perubahan pola konsumsi ini akan berimbas pada industri jasa logistik. Artinya, ada dampak pada mekanisme logistik dan penyimpanan stok di pergudangan.
Yukki menyoroti adanya peluang kebijakan baru di Amerika Serikat dengan pemerintahan baru yang akan memungkinkan adanya kenaikkan suku bunga bank.
Begitu pula dengan kebijakan Trans Pacific Partnership (TPP) yang akan berimbas pada bisnis logistik nantinya. Meskipun begitu, dia tetap optimistis bahwa Indonesia tetap akan menjadi salah satu negara yang menarik bagi investor asing.
"Kami yakin BI [Bank Indonesia] akan mengambil langkah-langkah yang baik dan lebih penting lagi, situasi dan kondisi politik juga tetap terjaga baik. Untuk TPP, kami pelaku usaha melihat memang harus yakin betul kalau akan bergabung. Kami lihat saja perkembangannya," jelas Yukki.
Terkait bisnis logistik tingkat domestik, Yukki optimistis akan tetap stabil dari segi volume barang. Kenaikan hanya akan terjadi akibat Upah Minimum Provinsi (UMP) dan biaya listrik. Biaya-biaya operasional inilah yang perlu dihitung ulang oleh para pelaku usaha logistik dan transportasi.
Bank Dunia: Di 2016, Pertumbuhan Ekonomi Global Mengecewakan
Kompas.com - 13/04/2017, 17:09 WIB
http://ekonomi.kompas.com/read/2017/04/13/170917226/bank.dunia.di.2016.pertumbuhan.ekonomi.global.mengecewakan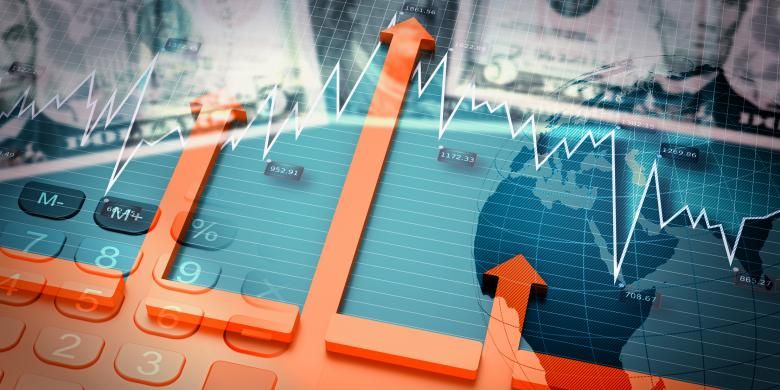 JAKARTA, KOMPAS.com - Bank Dunia menyebut, pertumbuhan ekonomi global pada tahun 2016 masih mengecewakan. Prospek laju perekonomian di negara-negara maju belum optimal, khususnya di Amerika Serikat.
"Pertumbuhan di sebagian besar negara berkembang dan emerging market masih tertahan, pun banyak eksportir sumber daya alam terbesar menghadapi anjloknya produksi," tulis Bank Dunia dalam laporanny yang bertajuk East Asia and Pacific Economic Update yang dirilis hari ini, Kamis (13/4/2017).
Selain itu, Bank Dunia juga melaporkan perdagangan global terus stagnan pada tahun 2016. Harga-harga komoditas pun telah terstabilisasi pada level yang rendah secara historis, di mana indeks harga minyak, pangan, dan komoditas non-energi lebih rendah dari yang diekspektasikan.
Adapun kondisi finansial eksternal telah lebih stabil. Kondisi finansial lebih akomodatif dan stabil dibandingkan ekspektasi sebelumnya.
"Bank sentral negara-negara maju menjaga kondisi moneter yang longgar, dan seperti di Jepang dan Inggris, (bank sentral) melanjutkan pelonggaran sejalan dengan ekspektasi pelemahan pertumbuhan," tulis Bank Dunia.
Adapun aliran modal, nilai tukar, dan obligasi cenderung stabil meski ada beberapa kondisi yang memicu volatilitas pasar, termasuk pasca keluarnya Inggris dari Uni Eropa.
Pertumbuhan di kawasan negara berkembang Asia dan Pasifik relatif stabil pada paruh pertana tahun 2016, sejalan dengan proyeksi Bank Dunia pada April 2016 lalu.
Permintaan eksternal yang lemah dapat ditangkal dengan kuatnya permintaan domestik. Di Indonesia, Bank Dunia mencatat pertumbuhan ekonomi menguat pada kuartal II 2016. Ini sejalan dengan membaiknya belanja pemerintah.
(Baca: Proteksionisme Ganggu Prospek Pertumbuhan Ekonomi di Asia Pasifik )
Penulis
Sakina Rakhma Diah Setiawan
Kondisi Properti 2017 Masih Stagnan
Kompas.com - 13/07/2017, 21:28 WIB
http://properti.kompas.com/read/2017/07/13/212815521/kondisi-properti-2017-masih-stagnan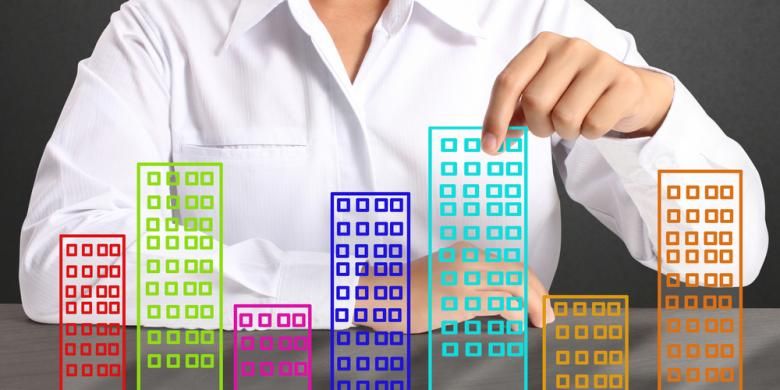 JAKARTA, KompasProperti - Prediksi sebagian pengembang bahwa tahun ini bakal menjadi tahun kebangkitan sektor properti tidak sepenuhnya tepat.
Kendati pemerintah telah memberikan stimulus untuk mendorong pertumbuhan, namun hal itu tidak berjalan mulus.
Saat ajang South East Asia Property Awards 2016 digelar di Singapura pada 23-24 November 2016 lalu, Direktur PT Summarecon Agung Tbk (SMRA) Herman Nagaria, secara tegas menyatakan hal tersebut.
"Sekaranglah saat terbaik untuk membeli, dan berinvestasi properti," katanya saat itu.
Berbagai alasan diungkapkan, seperti harga yang terkoreksi jauh, bila dibandingkan tahun 2011-2013 yang melonjak mencapai 30-40 persen.
Kemudian, stimulus pemerintah melalui paket kebijakan ekonomi, mulai dari penurunan bunga kredit, relaksasi loan to value, potongan pajak penjualan, deregulasi perizinan, hingga amnesti pajak.
Paket-paket tersebut sengaja dikeluarkan untuk mendorong minat masyarakat berinvestasi di sektor properti.
Senior Associate Director Research Colliers International Indonesia Ferry Salanto menilai, bila pemerintah konsisten menerapkan kebijakan yang dibuatnya, bisa jadi sektor properti Indonesia dapat segera bangkit.
"Sekarang masih struggling, cuma kalau asumsi dari indikasi ekonomi, kemudian kebijakan dijalankan konsisten, bunga bank terjaga, itu namanya ada kesempatan properti itu bisa pulih," kata Ferry kepada KompasProperti, Kamis (13/7/2017).
Menurut dia, para pengembang sebenarnya telah menangkap sinyal perbaikan sektor properti sejak tahun lalu yang disikapi dengan meluncurkan produk properti baru.
Seperti di sektor apartemen. PT Tokyu Land Indonesia sudah mulai memperkenalkan produk mereka, BRANZ Simatupang, kepada publik. Dari dua menara dengan 381 unit yang ditawarkan, satu diantaranya telah terjual habis.
Sementara itu, pada kuartal kedua tahun ini ada dua produk apartemen baru yang hendak diperkenalkan yaitu Prosperity Residence (The Lotus) di Jakarta Barat dan The Stature Jakarta di Jakarta Pusat.
Sayangnya, pertumbuhan penjualan properti tak sepenuhnya berjalan seperti harapan. Colliers mencatat, kenaikan take up rate pada kuartal kedua 2017 hanya 84,86 persen.
Artinya, terjadi penurunan 1,04 persen bila dibandingkan dengan kuartal pertama tahun ini yaitu 85,91 persen atau turun 1,05 persen bila dibandingkan kuartal yang sama tahun 2016 yaitu 85,90 persen.
Kendati terjadi penurunan, namun pengembang enggan menurunkan harga produk yang mereka jual untuk menggaet minat masyarakat untuk membeli.
Pengembang cenderung memilih menawarkan kemudahan atau bonus, seperti kitchen set, air conditioner atau mekanisme pembayaran yang jauh lebih fleksibel.
"Tax Amnesty" Belum Beri Pengaruh
Meski dana tax amnesty yang masuk cukup besar, namun dana yang digunakan untuk investasi properti tidak terlalu signifikan. Hal itu disebabkan, imbal balik dari investasi properti belum cukup menarik.
Dari data yang diperoleh pada akhir periode pelaporan, tercatat harta yang dilaporkan melalui tax amnesty mencapai Rp 4.885 triliun.
Deklarasi harta di dalam negeri masih mendominasi dengan total Rp 3.676 triliun. Sisanya yaitu deklarasi harta di luar negeri Rp 1.031 triliun dan harta yang dibawa pulang ke Indonesia (repatriasi) Rp 147 triliun.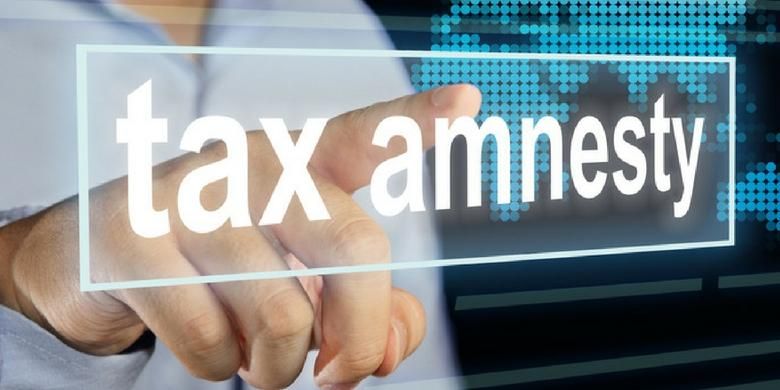 Adapun jumlah uang tebusan mencapai Rp 114 triliun, pembayaran tunggakan Rp 18,6 triliun, dan pembayaran bukti permulaan Rp 1,75 triliun. Total uang yang masuk ke kas negara mencapai Rp 135 triliun.
Menurut Ferry, properti belum terdongkrak karena salah di antaranya terpengaruh bisnis perminyakan yang secara global sedang kurang baik. Hal itu juga berdampak pada jumlah ekspatriat yang bekerja di Tanah Air.
Padahal sebelumnya, salah penyumbang terbesar penyewa apartemen adalah kelompok ekspatriat yang bekerja di sektor tersebut.
"Kenapa begitu? Karena pasar sewa sedang turun, itu karena penyewanya berkurang. Ujung-ujungnya kegiatan ekonomi dan bisnisnya yang berkurang," kata dia.
Ferry mengaku, tidak ada data yang pasti berapa jumlah pembeli apartemen end user dan investor. Namun, ia memperkirakan jumlah investor lebih besar dari pada end user.
Pahami Pasar
Kendati demikian, masih tetap ada peluang bagi properti untuk bangkit. Paket kebijakan ekonomi yang digulirkan pemerintah merupakan kebijakan yang positif. Terutama relaksasi loan to value dan penurunan suku bunga.
"Itu kombinasi ideal supaya properti berkembang. Artinya, konsumen didorong bisa beli properti dengan dukungan KPA atau KPR," kata dia.
Menurut dia, saat ini pemerintah harus dapat menjaga kepercayaan pasar dengan memahami situasi dan kondisi yang berkembang
.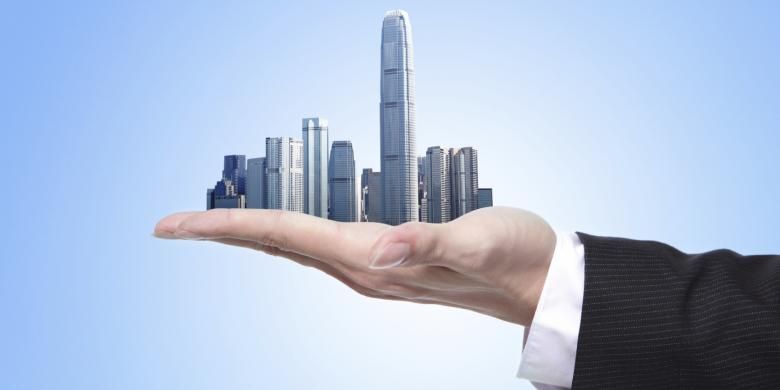 Beberapa waktu lalu, sempat berkembang isu yang cukup meresahkan pasar sehingga berpengaruh terhadap pembelian di sektor properti, seperti penarikan pajak progresif kepada pengembang yang tanahnya menganggur atau apartemen yang menganggur.
"Ini kan kontraproduktif dengan situasi sekarang, saat kita mau narik dana dari hasil pajak, tapi di satu sisi masyarakat kesulitan. Bagaimana mau tarik pajak, yang ada jadi ragu mau investasi di properti," ujarnya.
"Sudah pasarnya lesu, disuruh bayar pula. Yang ada enggak ada yang mau kan orang beli properti," tuntas Ferry