Tuesday, 5 March 2013
UPDATED 12.30 PM :
http://kartikel.com/news/57609/updated-1230-pm-kumpulan-bersenjata-sulu-ditumpaskan-sepenuhnya
Kumpulan Bersenjata Sulu Ditumpaskan Sepenuhnya
Kumpulan bersenjata Sulu bersenjata telah ditumpaskan oleh pasukan keselamatan Malaysia dalam kejadian tembak-menembak secara besar-besaran bermula pukul 7 pagi Selasa, kata sumber polis.
Pasukan keselamatan Malaysia berada di peringkat keempat dalam Ops Sulu apabila mereka mengawal keselamatan kampung yang dikepung oleh kira-kira 100 lelaki bersenjata yang merupakan pengikut kepada seorang individu yang mendakwa dirinya sebagai Sultan Sulu, yang menegaskan bahawa saudaranya mengetuai kumpulan itu untuk berada di Tanduo sehingga mati walaupun tarikh akhir dilanjutkan yang diberikan kepada mereka untuk meninggalkan kawasan itu tanpa pertumpahan darah.
Rundingan untuk menyelesaikan pencerobohan, untuk dilakukan secara aman telah gagal dan pada pagi Selasa, jet pejuang terbang melakukan serangan, diikuti oleh pasukan polis elit yang turut menghadapi pertempuran itu.
Ketua Polis Negara memberitahu pemberita pada pukul 11.30 pagi bahawa tiada mangsa di kalangan rakyat Malaysia tetapi bilangan mangsa untuk lelaki bersenjata masih tidak diketahui.
Keadaan di semua bahagian pantai timur Sabah adalah terkawal oleh pihak polis dan tentera yang mengawal ketat keselamatan di beberapa lokasi strategi di mana mereka diancam oleh tindakan daripada pengikut Sultan Sulu bahawa akan berlakunya serangan balas sekiranya penceroboh Sulu dikalahkan.
Sumber
Isnin, 18 Februari 2013
Sejarah Yang Hilang: Kesultanan Sulu
http://www.budakbenteng.com/2013/02/sejarah-yang-hilang-kesultanan-sulu.html
Kesultanan ini ini bermula bila seorang peranakan Arab Johor datang membuka pemerintahan selepas mengahwini seorang puteri tempatan atau 'dayang' di Sulu. Namanya Syed Abu Bakar Abirin.
Lebih kurang 100 tahun sebelum tu, ada seorang lelaki dari Minang, Sumatera namanya Raja Bagindo telah berdakwah kepada penduduk Sulu di mana sebelum tu ada tercatat nama Karim Al-Makdum, seorang pendakwah Arab datang membawa agama Islam kepada bekas wilayah emperium Srivijaya ini. Raja Bagindo menyambung usaha ulama Arab tu dan berjaya mengislamkan keseluruhan orang Tausug. Oleh sebab Minang dan Melayu ni adik beradik, maka ada satu pertalian misteri antara orang Tausug dan Melayu. Dari budaya dan bahasa dan macam-macam. Sebab tu bila Marcos latih anak Sulu supaya serang Malaysia, mereka tak mahu sebab sama agama dan serumpun.
Masa ni Kesultanan Sulu berkuasa di Sulu sahaja. Di Borneo,Sultan Brunei berkuasa. Tapi Brunei ni menghadapi macam-macam masalah sebab Borneo ni luas sangat. Satu lagi mereka terpaksa menghadapi penentangan suku-suku tempatan macam Dayak, Iban dan sebagainya. Ada kawasan yang mereka berjaya tundukkan, ada kawasan yang kejap ok kejap memberontak. Macam tu la sejak beratus-ratus tahun sejak era raja-raja Boni sehingga era Kesultanan Brunei.
Brunei dan Sulu ni pun ada pertalian misteri adik-beradik. Pangkal nama perempuan Brunei adalah 'dayang' dan ini juga dipakai di Sulu menunjukkan darjat tertentu.Padahal dalam kerajaan Melayu di semenanjung, dayang ni adalah pelayan wanita elit yang bertugas dalam istana raja.Ini menunjukkan ketika Emperium Srivijaya,ada satu 'clan' yang dilantik di kalangan orang-orang dari Borni dan Sulu atau sebelah kepulauan Filipina dengan gelaran2 tertentu.Contohnya 'Datu' dan 'Paduka' memang popular di Sulu dan Filipina. Juga gelaran Rajah dan Shariff.Shariff ini popular dalam masyarakat Islam.
'Awang' adalah pangkal nama lelaki di Brunei dan budaya ini anehnya ada di Kelantan. Raja-raja Melayu purba pernah berpusat di Kelantan, Kedah sehingga ke Segenting Kra. Pemerintahan Sri Dharmaraja sampai ke Pahang. Dalam petitih-petitih Siam era klasik ada mengatakan Siam itu sampai ke Pahang. Masa tu Siam ni tak identik dengan Ayutthaya tapi Sri Dharmaraja sebab ini kerajaan besar sebelum wujud Ayutthaya. Sultan Melaka pernah berperang dengan Maharaja Dewasura, ini pemerintah Pahang yang masih setia dengan Sri Dharmaraja. Maharaja Srivijaya mempunyai seorang anak nama Sanjaya dan dia inilah Aji Saka yang bawa kebudayaan Kelantan Kuno ke Jawa. Sebab itu ada wayang kulit dan kain batik kat Jawa. Dalam rekod Khmer, Sanjaya ialah Ajiraja.
Berbalik kepada Kesultanan Sulu, ada satu ketika Sultan Brunei hadapi satu pemberontakan dalam wilayahnya. Jadi Sultan Brunei minta saudaranya, Sultan Sulu bantu. Pemberontakan tahun 1703 tu berjaya diatasi. Sebagai hadiah, Sultan Brunei bagi timur Sabah pada Sultan Sulu. Inilah ALASAN yang dipakai oleh Macapagal dan Marcos nak tuntut Sabah dan sesetengah militan Sulu.
Nak tahu pasal apa James Brooke jadi Rajah Putih? Sebab Sultan Brunei tak mampu hadapi pemberontakan dan kekacauan dalam wilayahnya. Nampak? Beres masalah, bagi tanah kat orang lain. Selesai masalah, bagi tanah kat orang lain. Sebab apa? Sebab raja-raja Melayu masa tu kaya dengan tanah. Tanah ni satu 'matawang' yang paling high demand macam Dinar Kuwait dan bersifat universal. Satu lagi orang putih memang nakkan tanah untuk buat port dan kawal perdagangan.
Pada abad ke-19, Sepanyol mula serang Kesultanan Sulu. Akhirnya pada tahun 1851, Sulu dan Sepanyol buat penjanjian damai. Dalam perjanjian tu Sultan Sulu dipaksa mengakui kedaulatan Sepanyol atas Sulu.
Lepas tu, macam wabak penyakit, Sultan-sultan Sulu galak lepaskan wilayah pada para penjajah yang cekik darah. Mula-mula pajak tanah pada ejen British, Dent dan Overback lepas tu pada tahun 1903, Sultan Jamalul Kiram bagi terus Kempeni Borneo Utara.
Tapi yang paling menyusahkan ialah Sepanyol. Mereka tak henti2 kacau Sulu sampai ada satu perjanjian namanya Protokol Madrid yang 'absolutely' nak tuntut seluruh Kesultanan Sulu diberi pada conquistador ni.
Lepas tu Amerika datang dan berperang pula dengan Sepanyol. Amerika ni baru nak naik ekor. Bayangan kuasa baru masa depan. Sedangkan British boleh kena halau masa Perang Kemerdekaan Amerika, apatah lagi Sepanyol si conquistador tua ni. Sepanyol kalah dan secara automatik seluruh Filipina dan Sulu bawah Uncle Sam.
Masa nilah Kesultanan Sulu ni terus terhapus. Ingatkan Amerika ni ok lagi dari Sepanyol, rupa-rupanya lagi kejam dan agresif. Banyak pembunuhan beramai-ramai telah dilakukan oleh tentera Amerika. Masa ni kerabat sultan memang tak dengar berita dah. Sejarah sultan-sultan Sulu jadi 'loophole' masa penjajahan Amerika ni. Ini jadi ALASAN segala bagai manusia yang mengaku waris sah Sultan Sulu. Lebih dua puluh orang mengaku waris sah Sultan Sulu dari pelbagai keluarga kesultanan sehingga wakil kerabat Sultan Sulu pun nak tumpang sekaki mengaku sultan juga.
Saya nak sentuh pasal kes tuntut tanah dengan alasan dahulu ia kepunyaan satu-satu pemerintahan. Dalam kes Filipina, dia tak boleh tuntut Sabah sebab dahulu tiada Filipina. Tanyala Kamaluddin, Alauddin atau Jamalul Kiram siapa Filipina? Filipina hanya wujud sejak 1898. Filipina menuntut Sabah melalui Kesultanan Sulu, padahal pernah ke Sultan Sulu duduk bawah Filipina? Tak pernah makhluk nama Filipina ni perintah Sultan Sulu sebab seluruh Kepuluan Filipina termasuk Sulu duduk bawah Sepanyol dan Amerika. Jadi Filipina dan Kesultanan Sulu=TIADA KAITAN.
Ini beza dalam kes Pulau Pinang. Sultan Kedah berhak tuntut Pulau Pinang sebab Kesultanan Kedah telah wujud sejak 1136 Masehi! Perjanjian dengan Francis Light tu pun dengan Sultan Kedah, institusi yang sama. Apabila Malaysia merdeka dari British, maknanya automatik British serah balik seluruh haknya di sini pada Malaysia. Jadi segala perjanjian pelik raja-raja dulu terbatal. Dia reset balik. Ini beza dengan kes Filipina sebab yang sign penjanjian dengan Sepanyol atau Amerika bukan 'Sultan Filipina'.
Filipina ni macam tuntut tanah atas nama moyang orang lain. Sultan Kedah pula berhak tuntut tanah moyangnya dulu.
Ok, katakan ada 'Sultan Sulu' pada zaman moden ni tetiba je tuntut Sabah. Apa macam?
Tak boleh sebab Sabah dah diserah oleh Sultan Sulu pada penjajah lepas tu Sabah memilih merdeka bersama Malaysia.
Kedah boleh tuntut Pulau Pinang sebab perjanjian dah reset sejak merdeka.Sultan Kedah hanya bincang dengan Pusat (Malaysia) sebab British serah Tanah Melayu pada Malaysia. Jangan takut pada Francis Light. Sekarang Francis Light ada urusan yang sangat berat di alam barzah.
Dalam kes Sulu-Sabah, takde situasi 'reset' ni. Bila Sabah setuju merdeka dengan Malaysia, dia ada PERJANJIAN baru. Sultan Sulu kena defeat perjanjian ini malah perjanjian-perjanjian pelik yang lain, yang disetujui sendiri Sultan Sulu.
Kena panggil balik Sepanyol dan Amerika. Mungkin Sultan Brunei sekali dok bincang. Silap haribulan, Sultan Brunei pula tuntut Sabah pula.
Sebab itu saya merasa pelik dengan kes Batu Putih sebab sepatutnya Malaysia tuntut melalui Kesultanan Johor. Singapura nak tuntut melalui apa? Kerajaan Temasek? Sebab Singapura Moden tak pernah jajah Batu Putih sebab diri dia sendiri kena jajah dengan British. Pulau tu patut kena tanya British dia buat perjanjian dengan siapa (of course Sultan of Johor). Kalau saya deal dengan anda, kenapa orang lain boleh tuntut barang saya. Hanya saya dan anda sahaja berhak dirujuk atas barang tersebut.
Sepak terajang sejarah ni...sekarang adalah trend untuk ambil tanah orang lain sesukahati. Sebab itu belajar sejarah tu penting supaya orang lain tak boleh tipu anda hidup-hidup ataupun setelah anda mati.
By Srikandi
Jamalul Kiram III Ulangi Tawaran Gencatan Senjata

http://www.carimember.com/ping/view/16100/jamalul-kiram-iii-ulangi-tawaran-gencatan-senjata
8-Mac- 2013: Jamalul Kiram III, yang mendakwa dirinya sebagai Sultan Sulu, mengulangi tawaran untuk mengadakan gencatan senjata selepas permintaan awal semalam ditolak oleh Malaysia.
Dipetik portal ABS-CBNnews Filipina, jurucakap Sultan Sulu mengemukakan tawaran kali kedua lewat semalam selepas ditolak oleh Perdana Menteri, Datuk Seri Najib Tun Razak dan Menteri Pertahanan, Datuk Seri Dr Ahmad Zahid Hamidi petang semalam.
"Kerajaan Malaysia menolak terus permintaan (diadakan gencatan senjata)... mandatnya sebelum mengiktiraf gencatan senjata unilateral yang dibuat oleh Sultan Sulu, mesti menyerah, kata mereka, 'militan' kepada mereka. Oleh itu, respons kepada itu, saya mahu mengulangi bahawa Kesultanan Sulu sekarang mengisytiharkan akan mengakhiri permusuhan secara unilateral," kata Abraham Idjirani, jurucakap Kesultanan Sulu.
Abraham juga berkata, pihaknya akan mengatur proses membebaskan tahanan - empat rakyat Malaysia yang terdiri daripada seorang anggota polis, dua anggota tentera dan seorang pegawai kerajaan jika gencatan senjata dipersetujui oleh Putrajaya.
"Kami ingin memasukkan pengumuman menamatkan permusuhan bahawa Kesultanan Sulu, di bawah kepimpinan Sultan Jamalul Kiram III, bersedia untuk tukar tahanan perang," katanya lagi.
"Pasukan Keselamatan Diraja (di Lahad Datu) tidak ada tahanan tetapi rakyat yang bangkit di Semporna ada, jadi kami akan minta mereka. Kami akan mendesak mereka patuh mandat Pertubuhan Bangsa-bangsa Bersatu," katanya lagi.
Semalam, Najib menegaskan bahawa Kuala Lumpur tidak akan menimbang sebarang permintaan gencatan senjata selagi kumpulan penceroboh militan tidak meletak senjata tanpa syarat.
Najib, yang melawat Sabah selepas tiga hari pasukan keselamatan melancarkan serangan terhadap kumpulan penceroboh bersenjata di Lahad Datu, berkata Presiden Filipina Benigno Aquino III telah menghubungi beliau untuk mendapatkan reaksi Malaysia berhubung kenyataan Jamalul mengenai gencatan senjata.
"Saya bagi tahu Presiden Aquino bahawa mereka perlu letak senjata tanpa syarat dan senjata itu perlu diserah kepada kita," katanya.
Jamalul meminta pihaknya meletak senjata di Lahad Datu selepas beberapa anggota kumpulannya terbunuh dalam gerakan ofensif pasukan keselamatan Malaysia.
//--Sinar Harian | +Mencari Sinar KasihMu..
Raja Muda Sulu mati ditembak ?
---
LAHAD DATU -
http://www.carimember.com/ping/view/16088/raja-muda-sulu-mati-ditembak/
Saki-baki kumpulan pengganas Sultan Sulu diyakini berada dalam keadaan lemah ekoran Jeneral Raja Muda Azzumuddie Kiram yang mengetuai pencerobohan di Sabah terbunuh bersama 31 anggotanya dalam pertempuran di Kampung Tanduo dan Kampung Tanjung Batu di sini.

Sehingga semalam, jumlah musuh yang terbunuh sejak pertempuran bermula pada 1 Mac lalu seramai 52 orang. Bagi pihak pasukan keselamatan pula seramai lapan pejuang negara gugur.

Bagaimanapun, dalam pertempuran terbaharu kelmarin dan semalam, tiada kematian atau kecederaan dialami pihak pasukan keselamatan.

Ketua Polis Negara, Tan Sri Ismail Omar berkata, 31 daripada pengganas termasuk seorang ketua puak musuh yang berpangkat Jeneral maut dalam pertempuran yang berlaku di Kampung Tanjung Batu petang kelmarin.

Seorang lagi pengganas berjaya ditembak mati pasukan keselamatan dalam pertempuran di Kampung Tanduo pada pukul 11 pagi semalam.

"Sejak petang semalam (kelmarin) hingga pukul 11 pagi ini (semalam) pasukan keselamatan terlibat dalam beberapa pertempuran di Kampung Tanjung Batu dan sekitar Kampung Tanduo," kata beliau pada sidang akhbar di sini semalam.

Ismail bagaimanapun enggan mengesahkan status seorang Jeneral yang terbunuh ialah Azzumuddie yang merupakan adik kepada Sultan Sulu, Jamalul Kiram III.

"Setakat ini kita belum dapat mengesahkan identiti Jeneral yang terbunuh berikutan keadaan yang berisiko dan membahayakan anggota keselamatan bagi mengeluarkan mayat-mayat pengganas yang terbunuh," kata beliau.
Sultan Sulu: Saya Sultan Termiskin di Dunia (bagian 2/habis)
Jumat, 08 Maret 2013, 06:44 WIB
Komentar : 0
globalnation.inquirer.com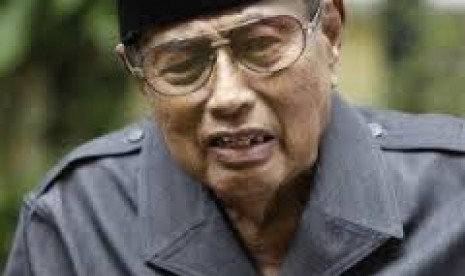 Oleh Rr Laeny Sulistyawati
REPUBLIKA.CO.ID,
Sultan Sulu Jamalul Kiram III mengerti betul kalau sejak tahun 1963, keluarga kesultanan Sulu menyewakan tanah seluas 75 kilometer persegi kepada Malaysia.
Sultan merasa biaya sewa tahunan yang dibayar Malaysia tergolong kecil, yaitu 5.300 ringgit Malaysia atau sekira 1.708 dolar Amerika Serikat (AS).
Untuk itu, Kiram ingin merebut kembali wilayah Sabah. Dia memerintahkan pengikutnya memasuki Sabah dan merebut kembali wilayah itu. Sedikitnya 150 loyalis Kiram memasuki wilayah Sabah sejak 9 februari lalu.
Praktis, terjadi baku tembak antara kedua belah pihak pada Jumat (1/3). Terdapat 14 korban tewas, dua diantaranya adalah pasukan Malaysia.
Pertempuran kembali terjadi pada Selasa (5/3). Saat itu Malaysia menggempur Distrik Lhad Datu, bagian Timur Sabah. Mereka juga mencari sekira 200 warga Filipina yang diyakini bersembunyi di sekitar perkebunan.
Hingga kini, situasi di Malaysia masih memanas. Baru-baru ini, polisi Malaysia menemukan enam yang petugas polisi Malaysia yang tewas di Kampung Simunul ,di Semporna, Sabah dengan kondisi dimutilasi, Rabu (6/3).
Mereka diyakini tewas pada Sabtu (2/3). Dikabarkan , mayat itu dalam kondisi yang mengenaskan, ada yang kepalanya dipenggal dan matanya dicungkil.
Tapi kepala kepolisian Malaysia Inspektur jenderal Ismail Omar menolak untuk mengonfirmasi laporan laporan itu. Malaysia bersumpah untuk menghancurkan seluruh anggota Kesultanan Sulu yang menduduki Sabah.
Tapi, kesultanan Sulu berubah sikap. Mereka menyerukan gencatan senjata. "Sultan Kiram menyerukan gencatan senjata sepihak dari Kesultanan Sulu, efektif mulai Kamis pukul 12.30 (waktu setempat),'' kata juru bicara Sultan Sulu Abraham Idjirani seperti dikutip dari The Star, Kamis (7/3) kemarin.
Perdana Menteri Malaysia Datuk Seri Najib Tun Razak mengatakan, Malaysia menolak untuk gencatan senjata. Kini kondisi Sabah semakin memanas. Korban yang tewas akibat konflik ini sedikitnya 30 orang.
Konflik ini pun sampai mendapat perhatian dari organisasi duinia. Sekretaris jenderal Perserikatan Bangsa-Bangsa(PBB) Ban Ki-Moon menyerukan supaya kekerasan di Sabah segera diakhiri dan memulai dialog.
Redaktur A.Syalaby Ichsan
Sumber : Associated Press

Malaysia Jamin Keamanan TKI di Sabah

Kamis, 07 Maret 2013, 09:23 WIB

Komentar : 0

REUTERS/Bazuki Muhammad

REPUBLIKA.CO.ID, NUNUKAN -- Pemerintah Malaysia memberikan jaminan keamanan kepada warga negara Indonesia yang bekerja di Sabah. Ini menyusul menghangatnya konflik antara kelompok bersenjata dari Filipina Selatan dengan pemerintah Malaysia.




"Ratusan TKI yang terkena dampak konflik tersebut telah diungsikan ke tempat yang dianggap aman. Masih di kawasan Felda Plantation, milik pemerintah Malaysia," kata Konsul RI di Tawau Malaysia, Mohammad Soleh, Kamis (7/3).




Selain itu, katanya, aparat keamanan Malaysia dan pemerintah Sabah telah membuat suatu perjanjian tertulis. Perjanjian itu menyatakan mereka menjamin keamanan WNI yang bekerja di negeri bagian tersebut.




Soleh juga menjelaskan, kebutuhan sehari-hari TKI yang saat ini dalam pengungsian tetap dalam tanggungan pihak perusahaan Felda Plantation.




"Kita sudah bicarakan semuanya dengan pihak perusahaan (Felda Plantation. Mereka berjanji siap menjamin kebutuhan sehari-harinya selama dalam pengungsian," ujar dia.




Menurutnya, TKI yang diungsikan belum bisa bekerja terkait kondisi keamanan yang belum menentu di Sabah.




Ia pun membantah adanya ratusan TKI yang diungsikan ke Konsulat RI di Tawau dan dikembalikan ke Kabupaten Nunukan, Kalimantan Timur. Menurutnya, hal itu tidak mungkin mengingat jarak antara Tawau dengan lokasi konflik sangat jauh, yakni sekitar 400 kilometer.




"Tidak benar akan dilakukan pemulangan TKI besar-besaran. Kalau pun memang ada yang pulang ke kampung halamannya, merupakan insiatif sendiri," katanya.

Orang-orang yang beriman dan berhijrah serta berjihad di jalan Allah dengan harta, benda dan diri mereka, adalah lebih tinggi derajatnya di sisi Allah; dan itulah orang-orang yang mendapat kemenangan.(QS At Taubah ( 9:20))

Isi Komentar Anda

Komentar adalah tanggapan pribadi, tidak mewakili kebijakan redaksi republika.co.id. Redaksi berhak mengubah atau menghapus kata-kata yang tidak etis, kasar, berbau fitnah dan pelecehan, intimidasi, bertendensi suku, agama, ras, dan antar golongan. Setiap komentar sepenuhnya menjadi tanggung jawab pengirim.

Republika.co.id berhak untuk memberi peringatan dan atau menutup akses bagi pembaca yang melanggar ketentuan ini.