Putting a price tag on war with Iran
November 19, 2012 -- Updated 1118 GMT (1918 HKT)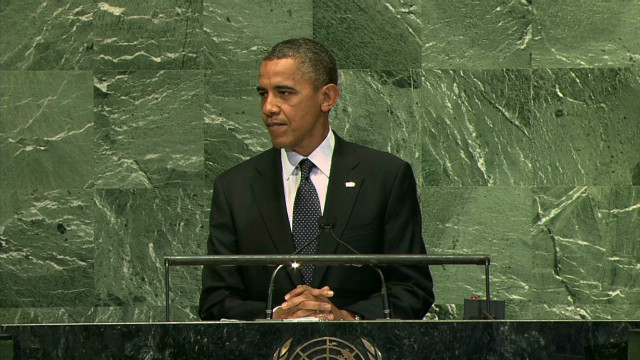 Obama warns Iran at UN
(CNN) -- An all-out U.S. war with Iran, including an invasion by American troops, would cost the global economy close to $2 trillion in the first three months and could go as high as $3 trillion, according to a Washington think tank.
A full-scale ground operation to dismantle Iran's nuclear program is unlikely but the scenario is just one of a handful that a group of nine experts, assembled by the Federation of American Scientists, examined to explore how the global economy would be impacted by U.S. action against Iran.
"There had been talks about oil spikes, about what would happen with the Iranian nuclear program, damage to Iran itself but there had been no, at least in the open sources, large-scale looks at what was going to happen globally," said Charles Blair who co-authored the report.
Here is the group's breakdown on various scenarios: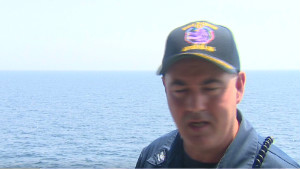 What a fight with Iran might look like
Note that all costs are median estimates for the first three months of any action. Costs projected longer than that involved too many variables, according to the group, and would be inaccurate to report.
More sanctions
The U.S. increases the financial pressure on Iran by imposing a new round of sanctions that penalizes any foreign bank that does business with any Iranian bank. Current sanctions only apply to large transactions related to Iran's energy sector. The sanctions would "seek to cleave Iran's entire energy sector from the world economy," according to the report. The new round of sanctions would also limit international lending, depleting Iran's foreign currency reserves.
Estimated Global Cost: $64 billion
Blockade
Even though Iran's economy is severely hurt by sanctions, a diplomatic agreement is not on the horizon. The United States aims to "cut off" Iran by blocking all of its oil, natural gas, energy equipment and services. A substantial amount of U.S. military assets are deployed to the Persian Gulf to enforce the shipping blockade. A worldwide ban is imposed on investments in Iran's energy sector. International lending to Iran and investment in Iranian bonds are also banned.
Estimated Global Cost: $325 billion
Targeted strikes
The United States leads a limited air and special forces campaign, targeting Iran's nuclear facilities and military installations that are of some concern. In order to avoid escalation to a larger conflict the United States relies on the stealth and speed of this mission, not targeting Iranian military assets that could counter the strikes. U.S. forces run the risk of being targets.
Estimated Global Cost: $713 billion
Bombing
The United States leads a larger scale air campaign that targets Iran's nuclear facilities and its military to limit chances of Iranian forces being able to retaliate. Iranian air defenses, radar and aerial command and control facilities are bombed.
Estimated Global Cost: $1 trillion
Invasion
U.S. troops invade Iran. A naval blockade and "no-fly" zone are imposed as U.S. forces systematically take down Iran's military bases, destroying each installation one by one. Large numbers of ground troops would be needed for this mission
Estimated Global Cost: $1.7 trillion
De-escalation
The United States makes concessions to resolve the conflict over Iran's nuclear program. Sanctions are temporarily suspended and America scales back its military presence in the Persian Gulf, redeploying an aircraft carrier to another area. Oil prices around the world drop, investments increase in the region and markets react positively now that the threat of a conflict is diminished.
Estimated Global Gain: $60 billion
Current sanctions
Not addressed by the group on Thursday were the current U.S. and international sanctions against Iran that target the country's oil by cutting off the U.S. financial system from any entity that facilitates the purchase of Iranian oil through the Central Bank of Iran. The European Union also has an embargo on the purchase of Iranian petroleum. Combined the sanctions are crippling Iran's economy and has caused Iran's currency, the rial, to plummet to historic lows.
Six Mysteries About David Petraeus, Paula Broadwell & Jill Kelley
We now know more than we ever wanted to about the general's sex life. But there are still unanswered questions about his affair with Paula Broadwell—from what Obama knew to how the biographer got classified files.
When Gen.
David Petraeus
, a decorated military hero and the director of the CIA, started an
illicit affair
with biographer Paula Broadwell, he probably didn't think the details would be splashed across every major news outlet in the United States, if not the world. But even as more information emerges about about their relationship, we still don't know many things about the whole sordid story. The Daily Beast rounds up five questions that have yet to be answered.
1. Was Jill Kelley involved with Petraeus too?
Kelley
unwittingly found herself at the middle of this scandal after reportedly receiving several threatening emails from an anonymous account. The 37-year-old Tampa resident, who is married to a cancer surgeon and volunteers with the military, got to know Petraeus when he was stationed in Florida, and the Kelleys are said to be family friends with the general and his wife. There are plenty of pictures to prove the two couples spent some time together. While most news accounts include an anonymous source saying Kelley and Petraeus weren't romantically involved, it's still not entirely clear why Broadwell felt the need to send the harassing emails. Was it just a misunderstanding or did Broadwell know there was more going on between Petraeus and Kelley?
2. Why Did Gen. Allen and Kelley Exchange up to 30,000 pages of emails?

General John Allen, the commander of U.S. and NATO troops in Afghanistan, is under investigation for allegedly sending 20,000 to 30,000 pages of "potentially inappropriate" emails to Jill Kelley since 2010. What was the substance of these flagged messages? Kelley, as we know, is the object of Paula Broadwell's angry emails. Broadwell, as we know too well by now, was the object of Gen. Petraeus's wandering eyes. And just when you thought it couldn't get any stranger...


3. What did President Obama know and when?
Did the president know about the affair before the election? When did he find out about the investigation? Was he surprised by Petraeus's resignation? Obama had grown to like the general, who is widely credited for turning around the war in Iraq. It's been reported that Obama
struggled
for a full 24 hours before deciding to accept Petraeus's resignation, which would indicate the president was probably in the dark about the investigation. But it's still not clear when Attorney General Eric Holder learned or FBI Director Robert Mueller found out about what was going on. It's also not clear whether Justice Department officials told the president or if he learned of the problem directly from Petraeus's resignation letter.
4. Why were Broadwell's anonymous emails worth investigating?
Most stories about the affair and the investigation that uncovered it refer to "harassing" emails that accused Kelley of flirting with Petraeus and all around inappropriateness in the general's presence. At one point, the authorities thought they had a cyber stalker on their hands. But
The Daily Beast's Michael Daly reports
that the general was barely mentioned in Broadwell's anonymous missives, which according to a source read like "kind of cat-fight stuff." "More like, 'Who do you think you are? … You parade around the base … You need to take it down a notch,'" the source told Daly. So where was the threat that necessitated an investigation?
5. Where is Paula Broadwell?
It's hard to remain out of sight at a time like this, but so far the Broadwell family has been able to evade detection. Broadwell lives in Charlotte, N.C., with her
radiologist husband
and two young boys. But no one appears to be home in their upscale five-bedroom, four-bathroom home. A neighbor said the family has gone on vacation. No word yet on when they will return.
6. How did classified files end up on Paula Broadwell's computer?
As the investigation heated up, Broadwell voluntarily turned her laptop
over to the FBI
. Agents found classified documents on her computer. They questioned both Broadwell and Petraeus about whether he had passed the information to her, and both denied his involvement even as they confessed to having an affair. Investigators seemed satisfied with their responses and agreed Petraeus hadn't committed any crimes. They decided not to go forward with any charges. It remains unclear how she got the information and what
state secrets
she's privy to, though she did give a speech in October that included a few details about the consulate attack in Benghazi that hadn't been made public.